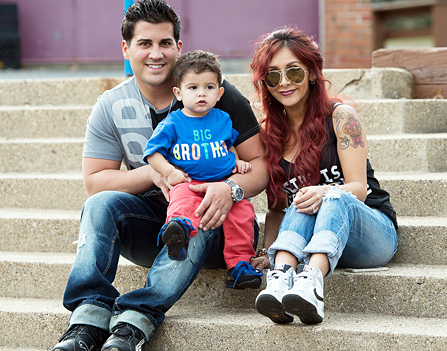 Reality star, Snooki has opened up about her pregnancy cravings and revealed that she's been eating a lot of strawberries lately.
"I craved a lot of fruit the first pregnancy, and this time it's strawberries. (During my first pregnancy), I would eat so much pineapple that my tongue would burn from the acid."
Snooki also talked about her son Lorenzo who is 21-months-old. The reality star said that Lorenzo like her is a big fan of Italian food.
"He's a good eater -- he loves everything Italian. He loves to eat garlic and onions. Like, he'll get an onion and eat it!"
When Snooki first announced her second pregnancy she admitted that she wanted to do things differently to her first pregnancy.
"My first pregnancy, I didn't do anything. I just sat and ate on the couch and I was literally a whale. I was so negative, 'cause I just didn't feel good at all. With this pregnancy, I'm working out and eating healthy. I feel better about life."

Snooki is expecting her second child with her fiancé, Jionni LaValle.