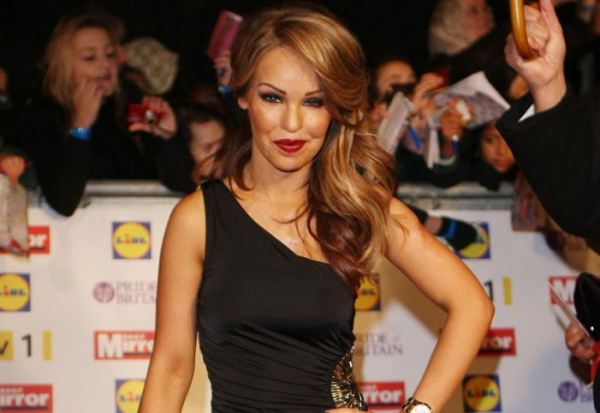 We have some lovely new to close Father's Day off this evening, with the announcement that charity campaigner and presenter Katie Piper is expecting her second child.
The 33-year-old chose the perfect day to announce her news, paying tribute to her husband, Richard Sutton, on Instagram.
Katie, who rose to fame on the documentary My Beautiful Face, posted a gorgeous shot of herself cradling her bump. The picture is taken from a photo shoot and interview with Hello! magazine, in which she first shared her news.
"I'm so excited to tell you all next Father's Day my husband will be celebrating with two children!! Thank you, Hello!, the beautiful photos will treasure forever [sic]!" she wrote, in the caption.
It seems she may also have hinted at the baby's gender, adding in a cute baby emoji with a blue dummy. Could it be a boy this time around?!
Katie and Richard, who have been married for two years, are of course already parents to three-year-old daughter Belle Elizabeth.
Katie's announcement went down a real treat with her legion of fans, who were quick to share their messages of love and congratulations.
"Congratulations Katie! What a nice change, to hear good news," wrote one delighted fan.
Another chimed in: "You're such an inspiration to others, sweets. I wish you every happiness in the world, honey."
Today was obviously an emotional day for Katie. Earlier on, she posted yet another gorgeous message to hubby Richard, sharing a photo of his first moments holding baby Belle.
"Happy Father's Day to the man who is an incredible father to my daughter - a true role model of how wonderful a man can be," she wrote.
We are so thrilled for Katie and her family, and we're wishing her all the luck in the world with the journey ahead.