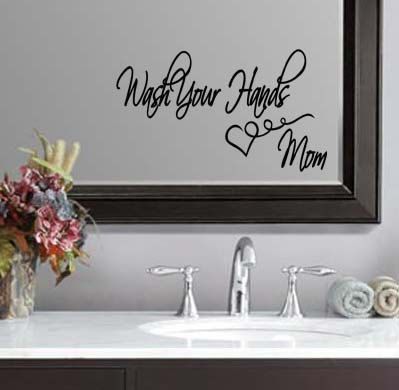 If your little one has trouble reaching the sink to brush their teeth or wash their faces, try this clever solution of turning your bathroom vanity unit, into a child friendly step drawer.
1. Firstly, carefully remove any doors from the vanity unit. It's always best to use protective ear goggles and gloves for this task.
2. Depending on how your toekick is installed, remove it with a hammer, taking great care to not damage it.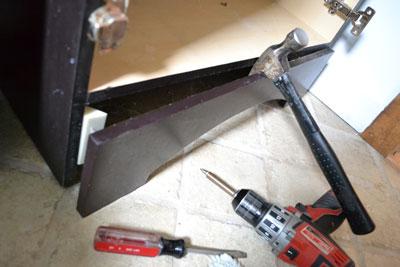 3. Measure the opening (height and length) left after removing the toekick.
4. Take a second to make sure that the opening is at least 16 inches deep - otherwise, you will need to adjust your drawer depth and use shorter slides.
5. Once you know the overall width of the step drawer, cut a 1x3 plywood board to this length. Then cut two 1x3s plywood boards at 15 inches each for the sides.
6. Now simply attach ¾ inches plywood on top, and nail down with glue and two- inch nails.
7. Once your step drawers have been built, attach heavy duty drawer slides as directed by the slide manufacturer.
8. With the step drawer built, install in the drawer opening with drawer slides, placed to the tallest possible position. Attach toekick to step drawer with heavy duty glue and two inch nails to hold it in place.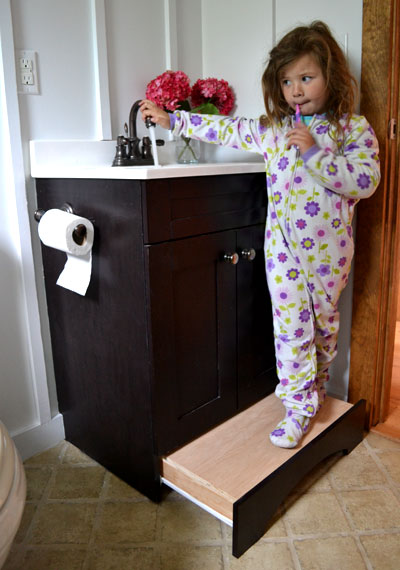 Images via Pinterest.