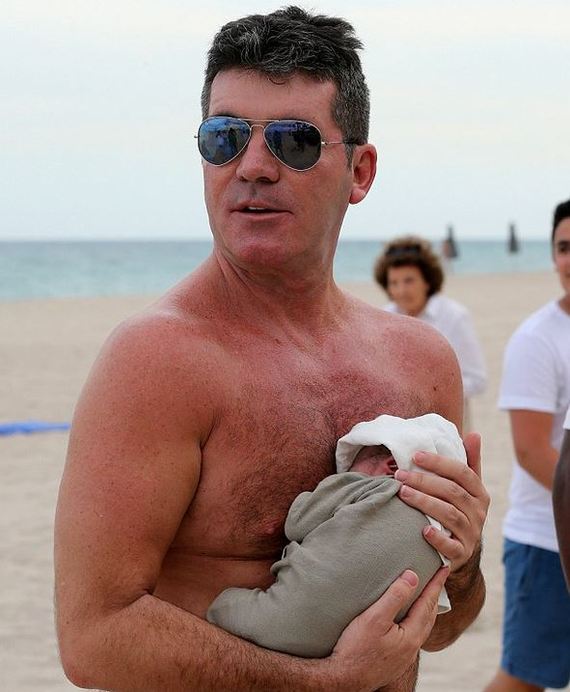 It won't come as a surprise to you that Simon Cowell doesn't like to get his hands dirty, but saying no to the odd nappy change is a bit precious for our liking.
The music mogul and partner Lauren Silverman became parents for the first time in February with the birth of son Eric.
And while Simon hasn't been shy about telling us how much he's enjoying being a father, he's admitted to shying away from one particular aspect of parenthood.
Talking to Sky News yesterday, the 54-year-old said, "I feed Eric, I talk to him and play with him, but I don't think dads do changing nappies. I'll leave that up to the nanny."
C'mon Simon, don't encourage this type of behaviour please.