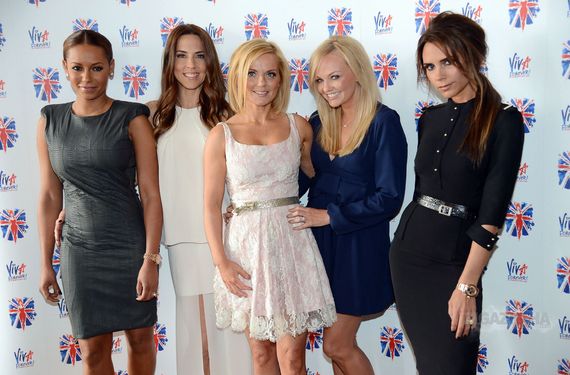 After being one of the harbingers of 'Girl Power', Sporty Spice Melanie C has hit out at over-sexualised pop stars like Rihanna, saying she's banned her five-year-old daughter from watching their videos.
"My girl Scarlet is a big fan of Rihanna, but I won't let her watch the videos – they're too sexual," Melanie explained.
"I protect my daughter from it while I can, but she's growing up fast."
While the Spice Girls were heavily criticised in the 1990s for their skimpy outfits, Melanie defends them, saying they empowered women as opposed to today's costumes which objectify them.
"For me it's almost like what we did with girl power has gone too far the other way, which defeats the object," Melanie said. "I appreciate that it's a different generation now, but I don't consider that empowering."
"It's a long time ago since the Spice Girls were first together and we were criticised for being sexual," she added.
"Yes, we wore crop tops, I mean look how much has changed."
Below is an example of a typical Spice Girl get up, do you think Melanie is right or is she being a little hypocritical?