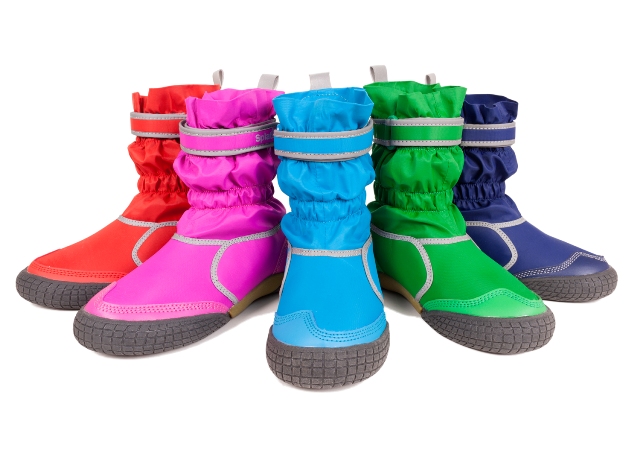 Wellies have recently become fashionable footwear, especially for kids, but ordinary wellies aren't practical for every day use. They tend to be heavy and aren't very supportive of the foot. They can also dig into the calves and aren't ideal for running around. So we have come across a fantastic new product that takes the ordinary Wellington, and gives it modern twist.
Splats are a sporty, trendy, practical boot, and are far better for your child's feet than wellies. They are waterproof but designed for urban wear and so have a lighter-weight material.
Two mums from London, Rainbow and Amy, are the women behind Splats. They have turned the Wellington into something seriously cute for kids that can be worn out and about every day. The mums knew this was a good product after they road-tested Splats on their seven children.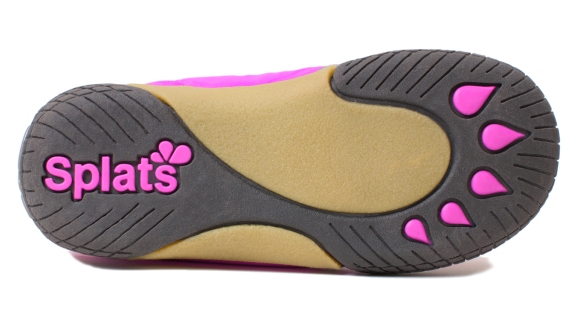 These boots use a high tech waterproof membrane with sealed seams and a nano tech coating. So the boots are flexible, breathable, non-slip and also feature high-visibility reflective details giving them a real trendy look that kids will really like.
Splats are already popular with a string of celebrity mums, including Rachel Weisz, Helena Bonham-Carter, Sara Cox and Emma Bunton.
Splats are available in ten key John Lewis stores, Russell and Bromley, a number of independent shops and on their website.