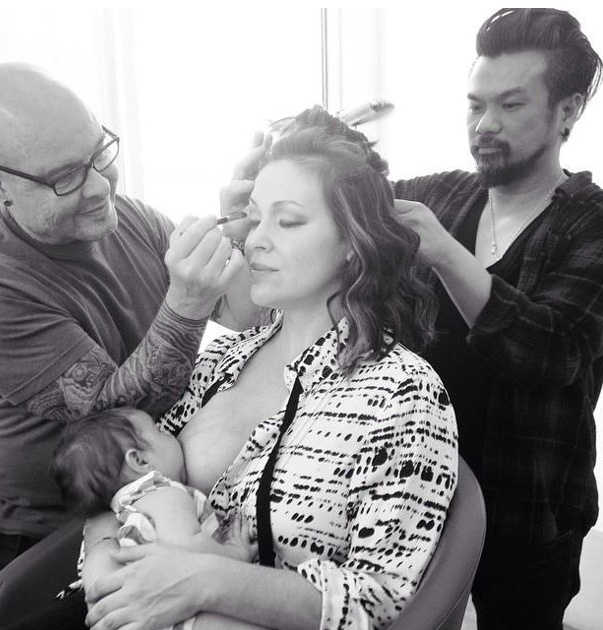 Alyssa Milano looked like serenity itself while having her hair and make-up done for a recent Marie Claire photo shoot. However, we think the star's relaxed demeanour may have more to do with breastfeeding baby daughter Elizabeth and less to do with the pampering that's taking place around her.

Daughter Elizabeth Dylan was born last September to the forty-one-year-old actress. She is the second child for her and husband David Bugliari who wed in 2009, with the pair having welcomed their first arrival Milo Thomas back in 2011.

Overjoyed Alyssa posted the snap to her Facebook page, explaining it was her first day back at work and tagged it with the words #blessed. The shot appears to be a recreation of the famous Gisele Bundchen snap which saw the thirty-four-year-old Brazilian model and mum get her hair and nails done, while breastfeeding baby daughter Vivian.

While Gisele's photograph came in for some criticism by people who consider breastfeeding a 'personal thing' and therefore inappropriate Instagram material, Charmed star Alyssa has happily not experienced the same backlash with many thanking the star for sharing the moment.

We think mum and daughter look utterly beautiful.