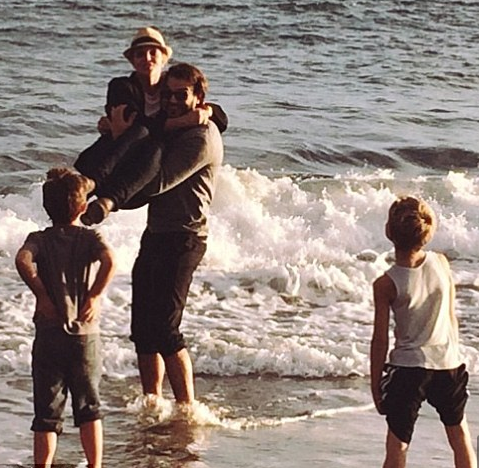 It's not always easy introducing a new partner to your children, but thankfully it seems to have gone well for music superstar Britney Spears and her new beau, Charlie Ebersol.

The 33-year-old megastar, who separated from her son's father Kevin Federline in 2006, has had a far from simple private life, but perhaps things may be looking up for the proud mum-of-two.

The Scream & Shout singer confirmed last month that she is currently in a relationship with 31-year-old writer and music producer, Charlie and it certainly looks like all is going well if Brit's latest Instagram posts are anything to go by.

Britney's two boys Sean Preston and Jayden seem to be having a whale of a time with mum's new partner on a family day out to the beach on Thanksgiving and Britney captioned one particular shot: "So grateful for family time this weekend. Love my boys!"

Unlike many celebs, Britney is known for her down-to-earth Instagram posts and we love her for it!

According to sources, Britney decided to introduce Charlie to her two boys once he was given the seal of approval from her protective parents, which apparently was almost immediately.

That certainly seems like a good sign!