It has been a very difficult few weeks for Nicola McLean since splitting from her footballer husband Tom Williams, and the reality star has admitted that she is only communicating with him for the sake of her children.
The 33-year-old, who ended her marriage to Tom amid cheating allegations against him, opened up on the break-up of her marriage at last night's Disney party in London.
Nicola, who attended the event with Tom and their two sons, Rocky and Striker, told Closer: "I didn't want to come with Tom tonight, but when Rocky said to me, 'I really want dad to come tonight', what could I do?"
She added: "We're definitely not getting back together but I can't ignore him as he's the father of my kids."
The reality star was quick to add that she is feeling much more positive at the moment, telling the magazine: "I'm not short of admirers. I'm hardly crying into my pillow at night! It's actually given me a new lease of life."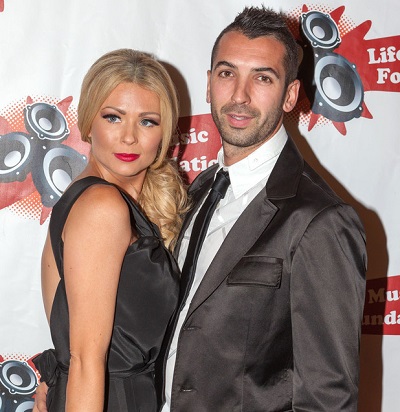 Nicola called time on their eleven-year marriage back in August, after footage emerged of footballer Tom kissing a girl in Las Vegas.