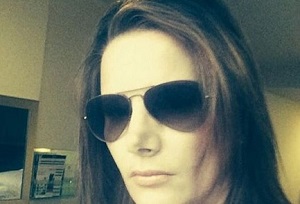 Being a pop star is exhausting work, but waking up to a smiling, happy baby no doubt cushions the blow of those early rises.
This must certainly ring true for singer and X Factor star Sam Bailey, who took to Twitter earlier today to share some beautiful photos of her two-month-old daughter Miley.
The 37-year-old shared a selection of photos of her tiny tot looking only too delighted to be awoken by her mum.
Her adorable photos come just weeks after baby Miley was introduced to her famous godmother, Sharon Osbourne.
Appearing on ITV chat show Loose Women, former X Factor judge Sharon revealed that she was honoured to be asked to hold the special responsibility in little Miley's life.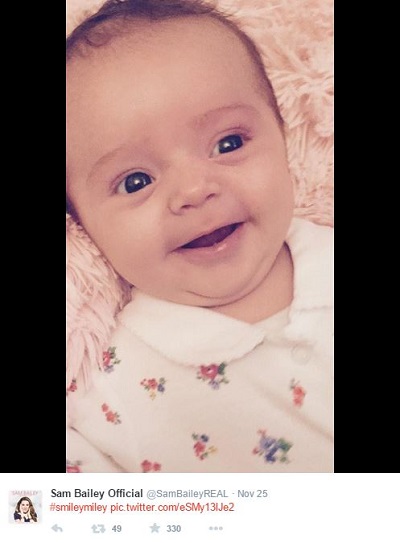 "It's the first time I've been asked to be a godparent so it's huge for me. It's really overwhelming, you feel so honoured to be put in that position of trust and it's just wonderful, I love it," she told the panel.
Sam, who is also mum to Tommy and Brooke, recently revealed that she always wanted to have another baby, and it was circumstance that made her dream a reality.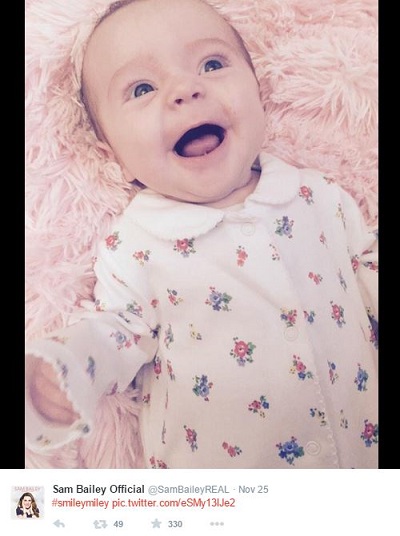 Speaking to Hello!, the singer said: "I always wanted three kids, but before The X Factor we couldn't afford it. So I was resigned to the fact I would just have two."
What a blessing little Miley is. So cute!