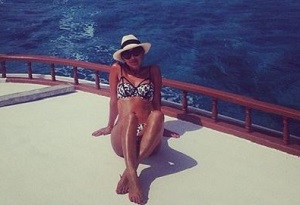 There's something about makeup that gets our little ones so mischievous, isn't there?
One person who can certainly attest to this is singer and presenter Myleene Klass, who took to Instagram to share the hilarious results of three-year-old daughter Hero's makeover on her.
Posting a picture of herself with one cheek smudged with pink lipstick, and the other sporting a white splodge – not forgetting that sticky-looking pink substance on her forehead – the mum-of-two's expression says it all: help!
"Have a new makeup artist. Admittedly she's three, but super talented," wrote the 36-year-old.
Single mum Myleene is just back from an exotic holiday with her two daughters, three-year-old Hero and six-year-old Ava, during which she shared a number of sweet family photos.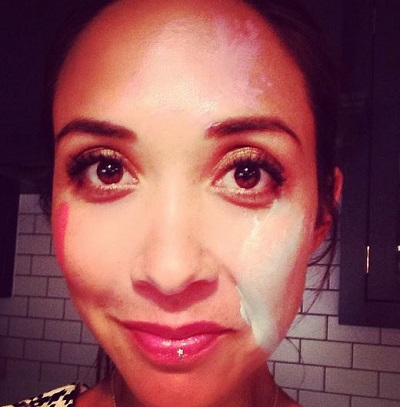 Her latest snaps come after Myleene spoke out to criticise celebrities who put their children 'on the front line' when it comes to media attention.
Commenting after Brooklyn Beckham's modelling debut on Man About Town magazine, the star said: "Why would you put them on the front line where they are going to get attacked? They're still kids – let them be kids!"
She certainly is a dedicated mum. We hope she reached for a makeup wipe before she left the house after her makeover, though!