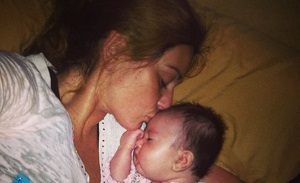 Their mums are the very best of friends, so it makes sense that these two little ones would get along like a house on fire.
Reality star Jennifer Farley, aka Jersey Shore's JWoww, took to Instagram to share a picture of her baby daughter enjoying a "movie night" with pal Snooki's son, Lorenzo.
The reality stars, who are extremely close and share the screen on their TV show, Snooki & JWoww, have been making sure that their children have been getting in some quality bonding time together of late.
No doubt Snooki and Jen are also swapping parenting tips, given that both ladies welcomed daughters to the world in the past few months.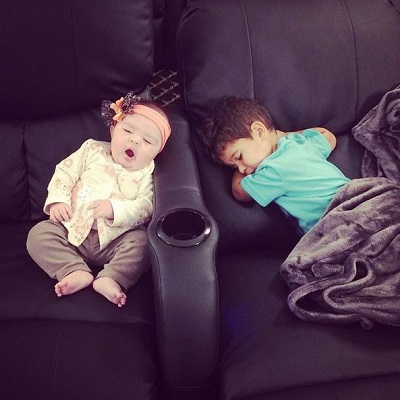 While Jen gave birth to her first child, daughter Meilani, in July, Snooki recently welcomed her second child, daughter Giovanna, last month.
If the children's friendships are anything like those of their hilarious mothers, we imagine that there won't be a dull moment in either of those two households.
Could we have some budding mini-me reality stars in the making, here?!