I have a bone to pick with Andrea Mara.
The Dublin-based author kept me up all night with her debut psychological thriller, 'The Other Side of the Wall' - and it is chillingly good.
(It was totally worth the sleep deprivation, by the way!)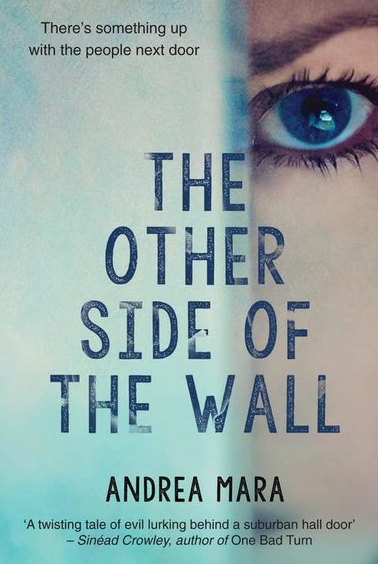 The story is about Sylvia who spots a child face down in her next-door neighbour's pond when she is up during the night with her baby. By the time she races down, there is nothing there. She also starts suspecting things are being moved in her own house at night and then hears a man crying through the wall. In short, it is immediately gripping.
The book describes how, in the news, it is being reported that a local child has gone missing. Poor Sylvia wonders if she is imagining things due to stress and lack of sleep, or if there is really something more sinister going on.
Meanwhile, her neighbour, Sam is renovating his house while his wife and children are away visiting family in Galway. She starts wondering if Sam is really acting strange or if it is a figment of her imagination.
Despite the timeline of the book jumping back and forth, the story is compelling with a first-rate mystery factor. We find ourselves rooting for this sleep-deprived, overworked protagonist who also has her own issues going on with work after she comes back from maternity leave. We are introduced to more characters along the way - some more likeable than others, and we find ourselves caught up in a deliciously twisty turney storyline that is packed with suspense that will keep you guessing (and heavy-breathing) until the very last page.
By 2 am, I knew I would have to finish the book in one sitting.
This book is definitely worth picking up. It is also the perfect book club book because of the compelling storyline and depth of characters - just don't expect to agree with the ending.
Andrea Mara also writes her award-winning blog, Officemum.ie and is a mum of three little ones. We are delighted to hear she is currently working on her next book. (Time to sleep-bank)
This is definitely an author to watch out for - just remember, we told you first!
You can pick up The Other Side of the Wall here