Student dies after gunman opens fire at US high school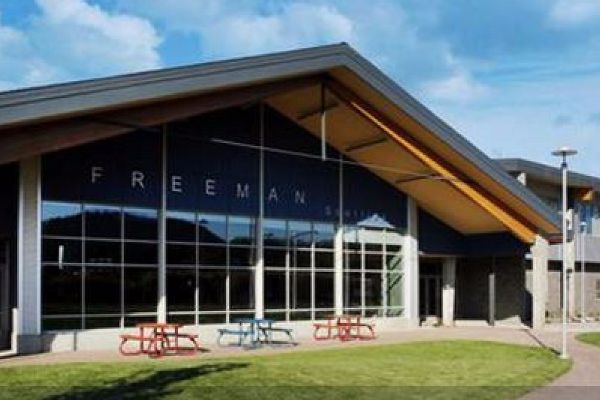 One student has died and five people were injured after a gunman opened fire at an American high school this morning at 10.30 am local time.
CBS News reports that at least three students were being treated in hospital after the shooting at Freeman High School in Spokane, Washington.
One student named Christina, posted harrowing photos of teenagers who had been evacuated from the school huddled on the floor of a nearby primary school.
The student wrote: "At Freeman Elementary currently. I am a junior, evacuated from the high school. At least four shots".
It's been reported that three "school-age patients" are being treated at Providence Sacred Heart Medical Centre and Children's Hospital.
All three are believed to be in a stable condition.
Multiple plp shot @ #Freeman High School near #Spokane. Police say suspect in custody lock down DeputiesOfficers/Medical @scene #shooting pic.twitter.com/P32wASuMrt

— sudhakar (@naidusudhakar) September 13, 2017
The school was cordoned off and parents soon rushed to the scene to collect their children.
Cheryl Moser said her son, a freshman at Freeman High School, called her from a classroom after hearing shots fired.
"He called me and said, 'Mom there are gunshots.' He sounded so scared. I've never heard him like that," she said.
"You never think about something happening like this at a small school."
#Freeman HS Parents please go to the Bus Barn entrance Hwy 27. You will need photo ID. Students will be released ASAP pic.twitter.com/IyFEcg2XVF

— SpokaneSheriffOffice (@SpokaneSheriff) September 13, 2017
Earlier today, the local sheriff's office tweeted that their officers were going through the school "room to room, floor by floor. We understand parents are extremely concerned. We will provide info ASAP, please avoid area".
All schools in the district were placed under a precautionary lockdown for several hours. This was lifted later in the day.
A mum named Megan Riggs, whose child attends one of the other schools that was locked down shared a terrifying update on Facebook: "My daughter is texting me from under her desk, where they were told to remain silent."
Local Fire Chief Brian Schaeffer said: "The threat from the shooter has been eliminated"after the shooter was taken into custody.
We are thinking of all those affected by this tragedy.