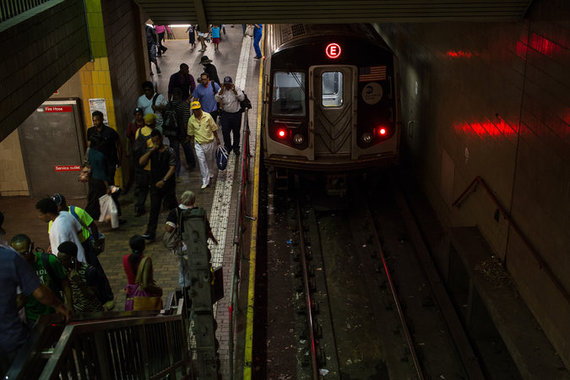 A two year old girl had a close call on the New York subway when her buggy rolled on to the tracks.
Her mum had turned away to throw some rubbish and didn't see her daughter and buggy roll backwards off the edge of the platform. Luckily Diane, a cleaner at the Queens Parsons Archer station noticed the little girl fall and jumped down on to the tracks to rescue her. She later told media: "I'm a mother, so I know how she must have felt."
"The mother was throwing out a bottle in garbage, and she didn't put brakes on stroller, and carriage went back. She jumped onto the tracks to save her child."
Thankfully there was no train coming, and Diana was able to pull mother and baby back onto the platform. Other than a bump to the head, the girl was unharmed. Her mother was treated for a sprained ankle sustained when she jumped down after her daughter.