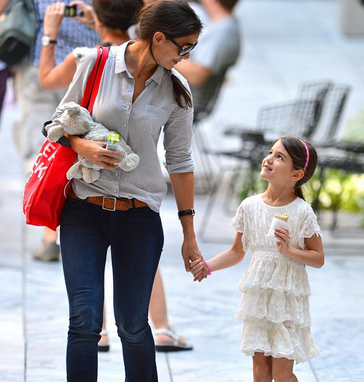 Suri proved despite all the media attention, she is just is like any other little girl, when she decided to give her mum a makeover.
Katie Holmes took to Twitter to show a snap of Suri's finished work, which included a side ponytail and some bright eye shadow.
The Hollywood actress captioned the finished result: "Going back to the 80's with my hair. Done by my favourite hair stylist :):) happy Friday everyone!"
Katie shares custody of her eight- year-old daughter, with her ex-husband, Tom Cruise.