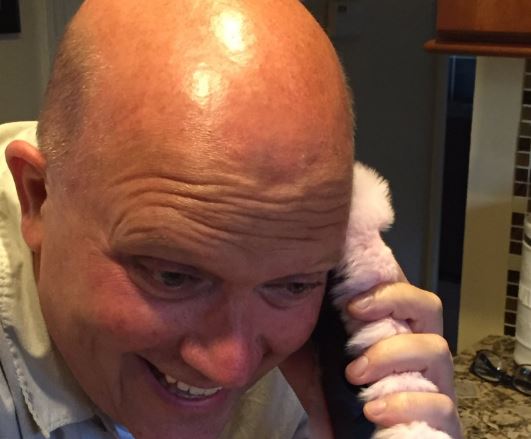 19-year old Boston student Taylor ordered three fluffy phone covers in different colours from Amazon not realising they were actually for an iPhone 6.
So while she was disappointed, someone else's luck was in – her dads. Taylor's dad chose the candyfloss pink fluffy number, and according to his bemused daughter, he's having the time of his life with his rad new accessory.
"My dad is absolutely hilarious," she told Buzzfeed. "Our family is always having fun no matter what's happening or where we are."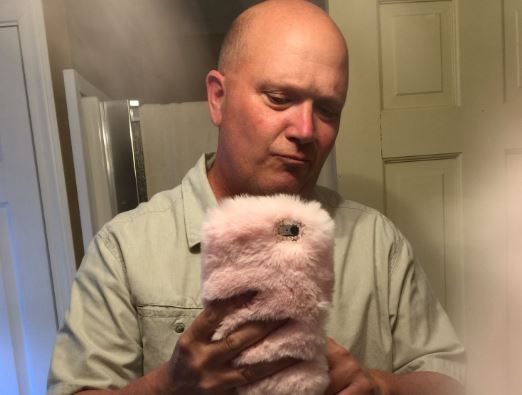 Taylor uploaded a series of photos of her dad in action to her Twitter page, much to the amusement of over 12,000 'likers'. She captioned the snaps: "I bought a phone case online but didn't realise it was for a 6 plus so I gave it to my dad he loves it."
She has now reordered the case to fit her own phone, and is looking forward to even more fluffy fun with her pops.
"Once the case comes in in the right size we'll have matching ones and I'm already planning on taking a mirror selfie with them, that will be a gem," she said.
i bought a phone case online but didnt realize it was for a 6 plus so i gave it to my dad he loves it pic.twitter.com/nbJdvKoOLo

— taylor (@tmackisey) 2 August 2016
SHARE if think this looks like one fun dad!