It is so easy to get lost in the Christmas hubbub.
Picture this: That post-Christmas week, when no one knows what date it is, there isn't a single battery left in the house, the chocolate boxes are dwindling and you and the family have watched enough TV to leave your eyes square. Wouldn't it be nice, if the kids had something other than another screen to turn to? Something that they might even learn from?
A book is the gift that keeps on giving. A little neglected, these days, but never out of style, starting your children's love affair with reading is up to you! We've made it a little easier, with this gift guide of ten gorgeous new children's books out this year. Magic, mystery, myths, oh my! There's something for every little budding reader here.
'Frostheart 2: Escape from Aurora' by Jamie Littler (Puffin)
Ash and his brave crew are back in this thrilling sequel to the bestselling 'Frostheart'!
Having finally arrived at the majestic stronghold of Aurora, Ash's mind is blown. It's an extraordinary place where he will try to solve the next clue that will lead him to his parents.
But it becomes clear that even Aurora isn't safe for Song Weavers. A fanatical Pathfinder captain has turned the city against Ash and his kind - and it's not long before the Frostheart has to make another break for freedom…
As fantastical and magic-filled as the original, 'Frostheart 2' carries on with the gripping tale and takes it to new heights!
'Into the Spotlight' by Carrie Hope Fletcher (Puffin)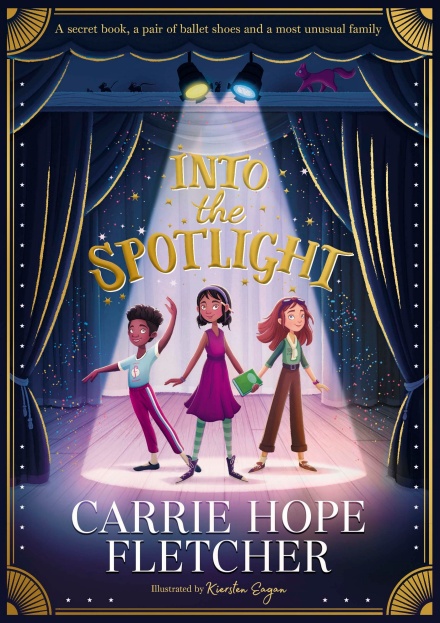 Inspired by the much-loved classic Ballet Shoes by Noel Streatfeild, 'Into the Spotlight' is a magical and mysterious new story from bestselling author and performer Carrie Hope Fletcher.
Marigold, Mabel and Morris. One by one, each child arrives at the stage door of Brilliant Aunt Maude's theatre in the heart of London. There's Dante the miraculous magician, Petunia the storyteller and seventy-year-old contortionists - the Fortune Sisters! But ticket sales are dwindling and the curtains might have to close - for the final time.
But one day, as the girls are exploring the theatre, they stumble upon something they were never meant to find . . . something that just might save the theatre after all . . .
'The Trials of Apollo: The Tower of Nero' by Rick Riordan (Puffin)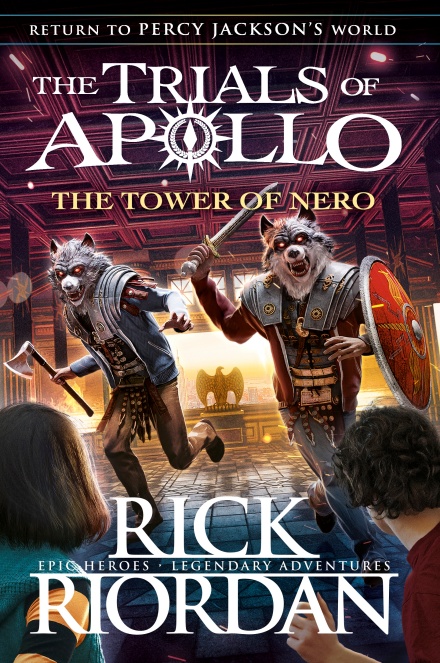 In the final instalment of this series, the battle for Camp Jupiter is over and New Rome is safe. Tarquin and his army of the undead have been defeated and somehow Apollo has made it out alive.
Although the battle may have been won, the war is far from over. Now Apollo and Meg must get ready for the final - and, let's face it, probably fatal - adventure. They must face the last emperor, the terrifying Nero, and destroy him once and for all.
Can Apollo find his godly form again? Will Meg be able to face up to her troubled past? Destiny awaits . . .
Riordan expertly combines humour and mythology in this series to create an adventurous and gripping read. Perfect for wanna-be warriors.
'The Miracle On Ebenezer Street' by Catherine Doyle (Puffin)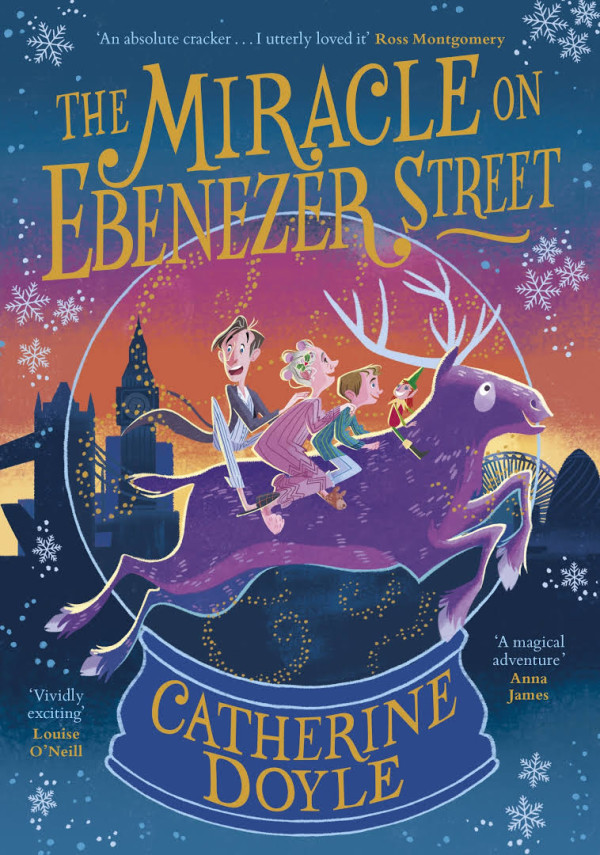 George is about to spend his third Christmas without his mum. Since she died, George's life has felt dull and grey; his dad has thrown himself into his work and has no time for family, and definitely no time for Christmas.
Then, George stumbles across a mysterious snow globe, which appears to show a scene from George's past. A Christmas in which he and his family were together, and happy...
Follow along as George and his dad are swept on an adventure to three Christmases - past, present, and future. Can they ever have a merry Christmas again?
An enchanting modern reimagining of Charles Dickens' beloved classic, 'A Christmas Carol' that will take hold of their imagination.
'The Accidental Adventures of Onion O'Brien' by Jason Byrne (Gill)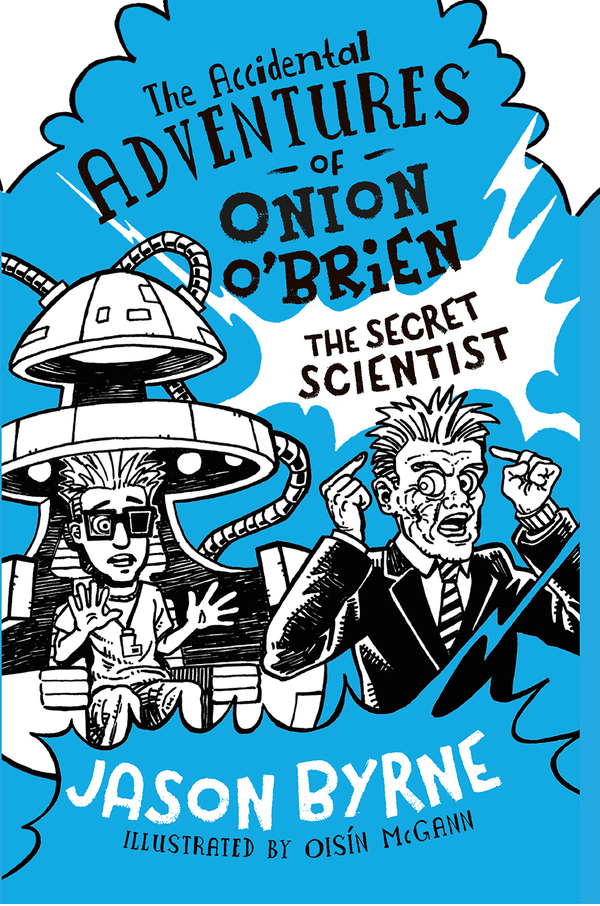 Onion and the gang are at it again.
But this time they've stumbled across a Russian scientist at an old folks' home whose crazy experiments are causing all kinds of confusion in Ballinalud. Suddenly there are old people acting strangely all over suburbia, power cuts and People in Black (PIBs) menacing the locals.
It's up to the Five Os to solve the mystery, preferably before dinnertime.
The Secret Scientist is the third accidental adventure for Onion O'Brien and his gang of friends, the Five Os. This hilarious story from the zany brain of one of Ireland's greatest funny men will be adored by all kids with a zest for fun.
'The Wintertime Paradox' by Dave Rudden (Puffin)
Christmas can mean anything . . .
For Missy, it's solving Murders in 1909. For a little girl in Dublin, it's Plasmavores knocking at the door. For Davros, it's a summons from the Doctor, who needs the mad inventor's help.
The perfect collection for the bleakest - and sometimes brightest - time of the year, these are the tales for when you're halfway out of the dark . . .
Dave Rudden's stunning Doctor Who short stories are perfect for the long winter nights and those with imaginations bigger than the inside of the T.A.R.D.I.S.
'Lily Steps Up' by Judi Curtin (O'Brien)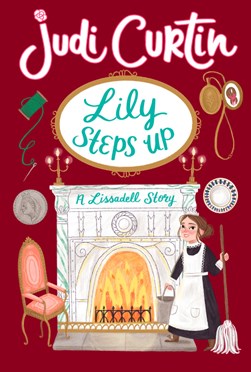 Lily and her friend Nellie are young housemaids in service in the Big House at Lissadell. But really, Lily dreams of being a teacher.
Though they work hard, there's lots of fun to be had at Lissadell – like friendship, fun and madcap bicycle rides with Sir Josslyn's niece Maeve, daughter of the famous Republican, Constance Markievicz.
When Lily and Maeve manage to track down Nellie's long lost sister, Johanna, and fix it so she comes to Lissadell as a maid Nellie is overjoyed. But when a locket goes missing, Johanna is the chief suspect; should Lily take the blame, so that the sisters can stay together?
Lily Steps Up is a warm, engaging story of friendship set in the changing world of early 20th century Ireland.
'Love Frankie' by Jacqueline Wilson (Puffin)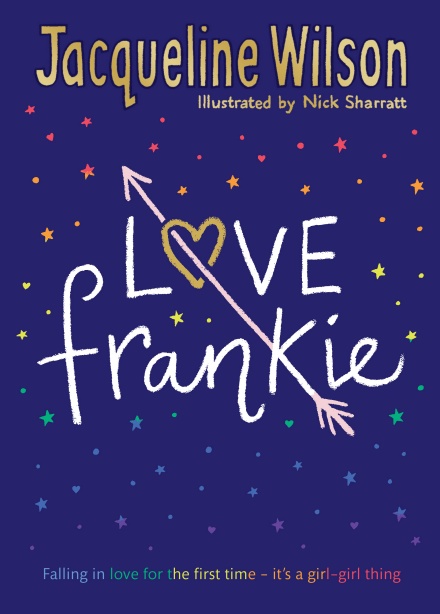 Frankie is nearly fourteen and teenage life certainly comes with its ups and downs. Her mum is seriously ill with MS and Frankie can feel herself growing up quickly, no thanks to Sally and her gang of bullies at school.
But when Sally turns out to be not-so-mean after all, they strike up a friendship and suddenly want to spend all their time together.
As Frankie starts to think these feelings she has for Sally are stronger than her other friendships, she wonders; Might she really be in love?
The must-have new novel about falling in love for the first time from bestselling, much-loved children's author, Jacqueline Wilson.
'The Boldness of Betty' by Anna Carey (O'Brien)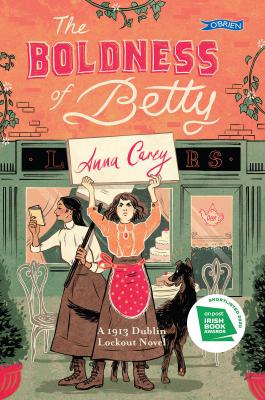 It's 1913, and Betty Rafferty must leave school to work in a cake shop, serving fancy cakes to rude, rich people. But life in Dublin becomes anything but boring when industrial unrest brings the city to a halt.
Betty soon discovers life on the picket line in the lashing rain isn't much fun, but workers have to stand together – no matter what!
The past comes alive in this engaging and satisfying read. Anna Carey's work Betty teaches a lot through her compelling and inspiring story. A must read for any junior history buffs!
'The Danger Gang' by Tom Fletcher (Puffin)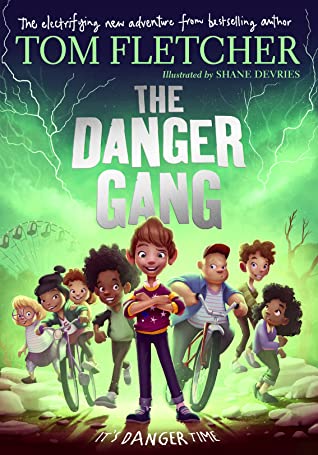 From the No.1 bestselling author of The Christmasaurus and The Creakers, Tom Fletcher, comes 'The Danger Gang'!
Franky can't wait to move to his new town - although he wishes he didn't have to leave his best friend Dani behind.
But when everything changes after the storm and strange green lightning crashes down on the town, Franky wonders if he should have just stayed where he was…
The kids living on Franky's street start to change. One by one, they become a little unusual. A little... magical. But when Franky realises there's real danger in store for himself and his new friends, he knows it's time to form…
The Danger Gang!