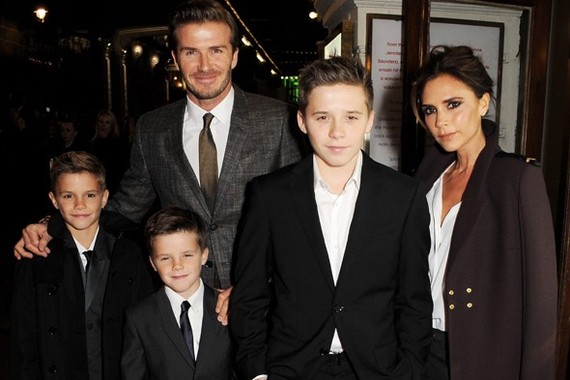 One of the world's highest earning and most successful couples, Victoria and David Beckham, are determined to be a good example to their children.
While the four Beckham kids may have every privilege you can think of, David wants to bring them up just the way he was.
"We are very strict parents," David explained at the launch of his latest product, Haig Club Whiskey.
"We want to bring them up as closely as possible to how we were brought, because you have to give them manners, you have to give them boundaries and our children definitely have that."
"We have always led by example, in terms of the way we treat our children, with the way we look after our children, the way we love our children."
While wanting to keep them down to earth and grounded, David and Victoria also want to protect them from the outside world.
"Their upbringing is a lot different to my upbringing so I think there is always a kind of fear factor… I mean, the first day that you have kids, you constantly worry," the 39-year-old former footballer said.
"It's the most wonderful thing in the world but you are bringing children into a world where you really have to protect them. They are very privileged and they have a lovely life, and I want to protect that and to protect them from anything that goes on outside the family."
The proud dad credits his children for helping him work so hard and stay successful.
"My children are my motivation. Simple as that," he stated. "I want to prove to them that if you work hard you can be successful. I have proved that over the last 15 years, after we had our first son Brooklyn, that I have always been a hard worker and Victoria is exactly the same.