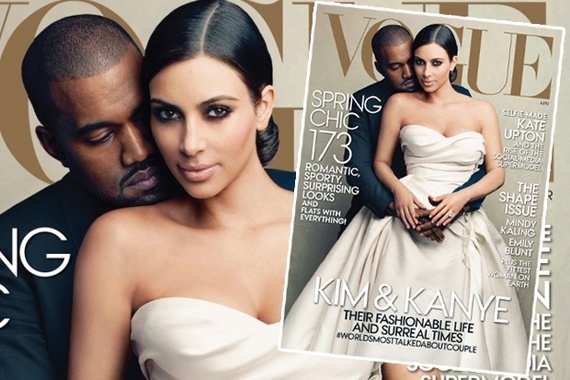 If your baby is going to be part of a super-stylish photo shoot, it's best to make sure she's been to the bathroom beforehand.
While it seemed nothing could rain on Kim Kardashian and Kayne West's parade during their Vogue photo shot, their baby North had no problem taking on the job as she peed on her daddy during it.
Kim revealed the couple's nine-month-old baby daughter just couldn't hold it in and took a tinkle as she sat nude on her rapper dad's chest during the shoot.
"North peed on him right at that moment. He was trying to tell me and I couldn't really hear him. I had to get her and clean him off...I knew it was happening of course, but I didn't know it would be the cover," said Kim.
But North's little 'accident' didn't dishearten the reality TV star who said she felt like "Carrie Bradshaw" filming the cover, adding that they made history in the process.
"There are a lot of firsts. Kanye's the first rapper to be on, I'm the first reality person to be on, we're the first interracial couple."