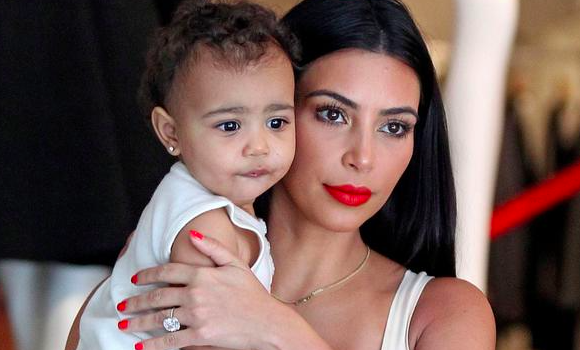 Over the past year we have come face-to-face with stories that have caused a debate, from piercing your infant's ears to putting photos of your little ones online.
We took a look at some of the biggest debates in parenting from this year and the stories that caused them.
Soothers - how old is too old?
Victoria Beckham created a stir earlier this year when little Harper was seen sucking on a soother. Harper, who is three-years-old, was considered by many to be too old to have a soother, and many stated that it would not be good for her teeth in the future. However, many others defended the mum-of-four's decision to give her daughter a soother for as long as she felt necessary.
Putting photo of your children on social media
As parents, we all love to share photos of our children with our friends and loved ones. This year saw a massive surge in the debate surrounding the issue, with stories of mums being banned from Facebook and Instagram for what were deemed 'inappropriate' photos causing an outrage among parents. However, there was also a large amount of people who agreed that photos of kids are better left offline in an effort to protect them.
Piercing infants' ears
When Kim Kardashian's daughter North West was spotted wearing an expensive pair of diamond earrings she received for her first birthday, the old-age debate surrounding the piercing of infants' ears was revived. While many parents slammed the idea of piercing a child's ears in the name of image, many others said it was often a matter of culture or tradition.
Bringing kids to restaurants
When a restaurant in Australia admitted that they were not at all child-friendly, it received a lot of negative attention and made headlines worldwide. People were outraged that not only would a business turn away customers, but that it would alienate parents as a whole and make it difficult to enjoy a day out. On the other side, there was a vast number of the public - many parents included - who thoroughly agreed with the owner's decision and reasoning in not encouraging parents to bring children to her establishment.
Breastfeeding policies
Even though it is against the law to prohibit any nursing mum from feeding her baby anytime, anywhere, many businesses this year took it upon themselves to make things awkward. Claridges Hotel in London is the most recent of these, when they asked a nursing mum to cover up with a napkin. The mum was left humiliated and angry at the way in which she was treated and a protest took place outside the hotel not long after. The extent to which nursing mums should 'cover up' has been under the microscope this year thanks to incidents such as this one.