The Bookseller has just released their ultimate lockdown hack guide; 'Authors and illustrators lend a hand during lockdown'
The list chock full of award winning authors and illustrators, all ready and willing to take over a few hours of online learning for you with creative and entertaining talks, art classes and workshops. There really is something here for every age, between draw-alongs, writing and publishing talks and storytime.
Check out what they're offering below to see what your little ones would like!
Julia Donaldson
The second series of Julia Donaldson and Friends has launched, with weekly broadcasts of stories, songs and poems. Donaldson will be joined by her husband Malcolm and several illustrators, including Axel Scheffler, Emily Gravett and David Roberts.
The broadcasts will be shown every Thursday at 4pm via Gruffalo Facebook, Scholastic Chapter One and Scholastic Facebook. Last week, Julia read Tiddler the story of the little fish with the big imagination and illustrator Axel Scheffler drew characters from the much-loved book. Share special performances of classics like The Magic Paintbrush and draw along with the likes of Joel Stewart, who illustrated the book!
Michael Rosen
Michael Rosen and his son, Joe, are uploading regular content onto Rosen's YouTube channel, which now has 547,000 subscribers. Recent videos include 'Which Poems Inspire You?' and 'What is a Stanza, Verse and Chorus?', and there are interviews with creatives like Shlomo, Liz Pichon and Francesca Simon, too. The bestselling British children's author of books like 'We're Going on a Bear Hunt', 'This is Our House' and 'Even Stevens' tells tall and fantastical tales that will keep your tots entertained.
Jim Field
Fans of Jim Field can learn to draw beloved characters such as Monsieur Rosco and Quack Quack Quentin with this series of drawalong videos. The award-winning illustrator, character designer and animation director conducts the art class online, allowing everyone to participate in an art lesson from an expert. From music videos and title sequences to advertising and picture books, Jim has worked on a variety of projects.
His first picture book, 'Cats Ahoy' written by Peter Bently won the Booktrust Roald Dahl Funny Prize in 2011 Since then he has won multiple awards including Oscar's Book Prize, Sainsbury's Children's Book Awards and the Lollies Book Award. He is perhaps best known for drawing frogs on logs in the bestselling picture book 'Oi Frog!'
Rob Biddulph
The record-breaking Rob Biddulph is still helping with art lessons and is broadcasting brand new #DrawWithRob videos every Saturday. Videos from the archive will be broadcast every Tuesday and Thursday at 10am, too. He is a bestselling and multi award-winning author/illustrator. He is also the official World Book Day Illustrator for 2019, 2020 and 2021.
In March 2020 he started #DrawWithRob, a series of twice-weekly draw-along videos designed to help parents whose children were forced to stay home from school due to the coronavirus pandemic. It proved immensely popular, garnering millions of views and international media coverage. It has been used as a learning resource by thousands of families across the globe. On 21 May 2020 he broke the Guinness World Record for the largest ever online art class when 45,611 people tuned in to his live #DrawWithRob YouTube class. The first #DrawWithRob activity book was published in July 2020, is a Sunday Times number one bestseller and won the Sainsbury's Children's Book Award 2020. Draw With Rob at Christmas was published in October 2020 and is also a number one bestseller.
Lisa Thompson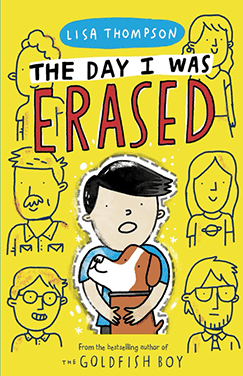 After drawing with Rob every Tuesday and Thursday you can switch to Lisa Thompson's Instagram page, where at 10.30am she will chat about books with authors and book industry guests. Upcoming speakers include illustrator Alice McKinley and editor Lauren Fortune. Her debut novel, The Goldfish Boy, was published in the UK and North America in 2017 and went on to become a bestseller. The Goldfish Boy has been nominated for numerous awards including the Carnegie Medal, The Branford Boase Award and the Waterstone's Children's Book Prize
Sarah McIntyre
Sarah McIntyre has created free, downloadable activity sheets for her book (available via her website) and some drawalong videos, for example creating Grumpycorn in a Christmas jumper, on YouTube. She illustrates books for Giles Andreae, Alan MacDonald, Gillian Rogerson, Anne Cottringer and Claire Freedman. Sarah is currently Patron of Reading & Illustration for teacher Claire Williams and her school, St Andrew's CofE Primary School in Halstead, Essex.
Elle McNicholl
Elle McNicholl, the author of A Kind of Spark, is running online masterclasses about writing stories. Her first video is about character and will be loved by year six pupils, she says. Her first children's novel, A Kind of Spark, was published in June 2020 by award-winning indie press Knights Of and stars two openly autistic young women. After publication A Kind Of Spark swiftly became the Blackwell's Children's Book of the Month in June and was announced as both The Times and The Sunday Times' Children's Book of the Week!
Emma Carroll
(emmacarrollauthor.wordpress.com)
Historical author Emma Carroll is going to write along with her followers on Instagram with a series of weekly creative writing sessions. Sessions are planned for Tuesday and Thursday mornings at 10 and more information is available via her Instagram page. The graduate of the MA Writing For Young People at Bath Spa University wrote Frost Hollow Hall, which was awarded North East Book Award Winner 2013, Hillingdon Book of the Year 2014.
Sarah Webb
Supported by MoLI (Museum of Literature Ireland), Sarah Webb is broadcasting short, creative activities to do at home with your children. There are videos and accompanying activity sheets and are aimed at nine plus, although younger children could also participate. Sarah Webb is an award-winning children's writer and children's book champion. Her children's books include A Sailor Went to Sea, Sea, Sea, illustrated by Steve McCarthy which won the Irish Book Awards Junior Category and Blazing a Trail: Irish Women Who Changed the World, illustrated by Lauren O'Neill which won the Irish Book Awards Senior Category.
Her latest book is The One with the Waggly Tail: Favourite Rhymes from an Irish Childhood, illustrated by Steve McCarthy.
Piers Today
Piers Torday is reading The Dark Wild online. The videos started on Instagram on 6th January but fans can catch up on YouTube. His bestselling book, 'The Last Wild' was published in 2013 by Quercus Children's. It was nominated for the Carnegie Award shortlisted for the Waterstones' Children's Book Prize, the UKLA Award, and won both Stockton Children's Book of the Year and Calderdale Children's Book of the Year. The book has been published in 14 other countries, including the USA and China.
Nick Sharratt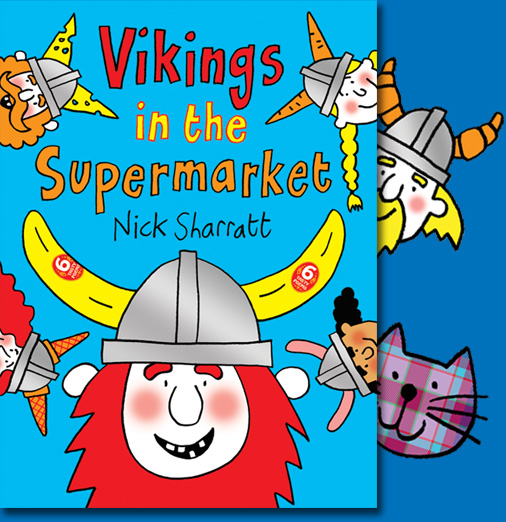 Anyone who wants to draw 'Sharracters' can check out Nick Sharratt's YouTube channel to learn to draw a unicorn, shark, parrott and more like the master illustrator. Sharratt has illustrated close to 250 books. They range from board books for babies to novels for young teenagers. He has worked with authors including Julia Donaldson, Jeremy Strong, Michael Rosen, Giles Andreae, Kaye Umansky, Kes Gray and most notably Dame Jacqueline Wilson and have also written around 40 of his own books. He was the official illustrator for World Book Day in 2006 and has a fellowship from Hereford College of Art.
Anna James
Anna James, the author of the Bookwanderer novels (HarperCollins), is broadcasting fortnightly interviews with children's authors such as Joseph Elliott and Kieran Larwood. Anna was Book News Editor at The Bookseller magazine and was Literary Editor of Elle UK. Anna has also written for The Pool, The LA Times, The Financial Times and The Independent, as well as making bookish YouTube videos as A Case For Books. She hosts literary events and panels and is the co-founder and host of the YA Salon in London. She was shortlisted for the Kim Scott Walwyn Award for Women in Publishing in 2015, and the London Book Fair Trailblazers Award in 2016.