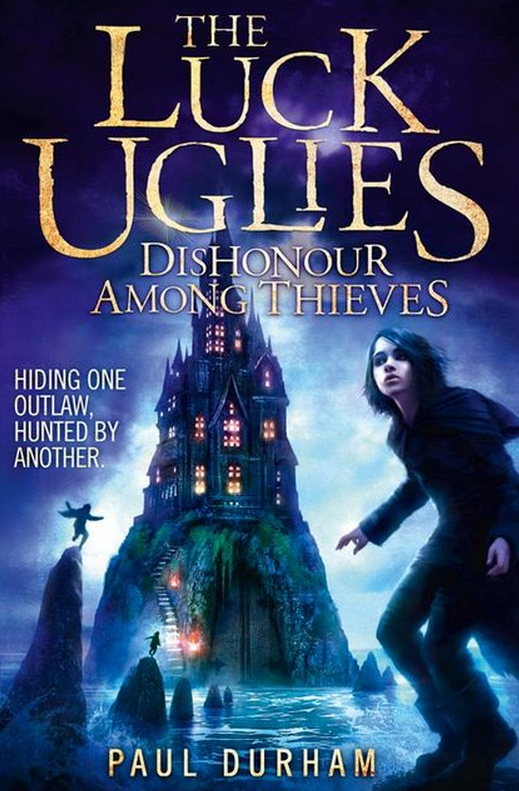 Protagonist Riley O'Chanter embarks on another page-turning adventure filled with a dark curse and a collection of thieves and smugglers in the thrilling world of the Luck Uglies.
The legendary Luck Uglies are the most deadly, dangerous band of men Riley (Rye) O'Chanter has ever met – and her father, Harmless, is their high chief.
Having been in exile for ten years, the Luck Uglies are back in Village Drowning, but them coming out of the shadows and getting back together has thrown up new dangers - there is bad blood between Rye's father and a sinister masked man named Slinister Varlet. As harmless and Slinister vie for control of their men, Rye finds herself caught up in their dangerous game.
The Luck Uglies: Dishonour Among Thieves is the second book in the immersive adventure-filled series from the phenomenal writing talent, Paul Durham. Aimed at boys and girls aged nine and over, this thrilling world of secrets and fantastical adventure is a page turner and will have fans queuing for the third book, due in 2016.
Published by HarperCollins, it is available now.