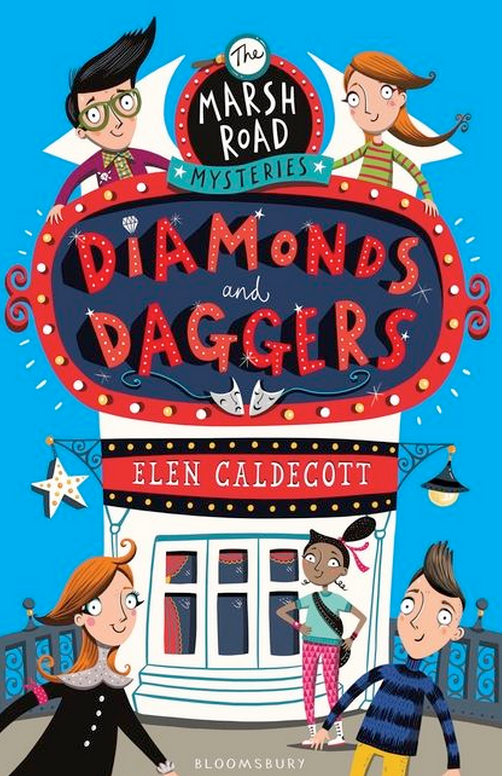 ​Elen Caldecott has launched her first ever series, The Marsh Road Mysteries: Diamonds and Daggers and it gets a big thumbs up from MummyPages.
Betty Massino, Hollywood sensation, has come to town to star in the theatre down the road and Piotr, Minnie and Andrew are beyond excited.
And while the group of friends, particularly Andrew, want nothing more than to meet the star, things take a bit of a twist when Betty's expensive diamond necklace goes missing and Piotr's dad, a security guard at the theatre, is the prime suspect.
With the very real threat of having to return to Poland looming over Piotr's family, the gang try their best to solve the crime themselves.
Full of mystery and intrigue this is a great book for you to read to your child or for them to read alone.
While her first series fiction, this book is Elen's sixth published children's novel and in the past five years, the author has been shortlisted for the Red House Children's Book Award and the Waterstones Children's Book Prize.
Here's what our young reviewer thought about the book:
"I really liked this book because it's a mystery. I thought it was really funny and a little weird because Sylvia and Flora look the exact same. Minnie is my favourite. I would definitely give this book a big thumbs up." Aoibhe (7), Dublin.