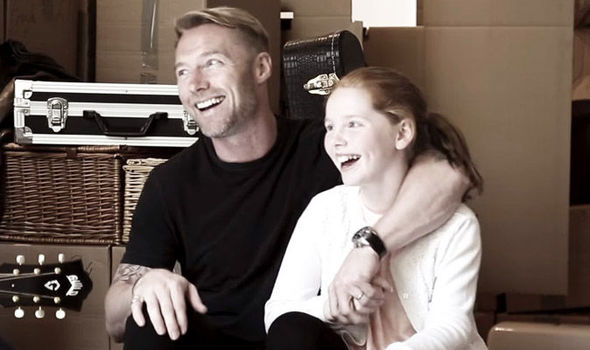 Ronan Keating took to social media today to wish his youngest daughter a very happy birthday.
Ali Connolly-Keating turns 11 years old today and her mum and dad made sure everyone knew about it.
The Voice Australia coach posted a sweet snap of his little girl sat with his wife, Storm saying:
"Happy birthday to the most amazing girl in the world.
"You make every day bright and full of love. All my love always, Dad x".
Mum, Yvonne also posted on social media but this time not just one picture but 12.
The mum-of-three shared an adorable collage on her Instagram with pictures from Ali's childhood.
"Happy birthday Ali Mali," she wrote.
"Can't believe you're 11 today. You are a very special young lady, brave, honest and most importantly caring.
"I love the bones of you."
SHARE your birthday wishes with Ali.