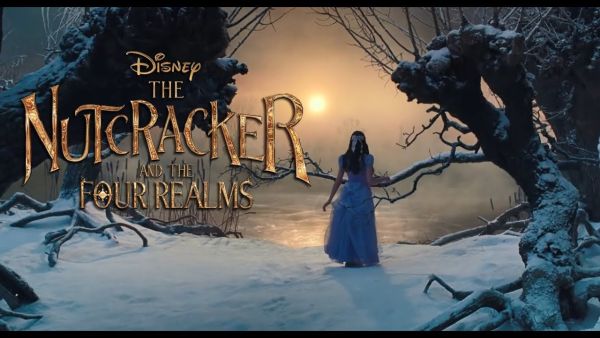 Disney has released the new trailer for the upcoming Nutcracker film, and it looks spectacular!
The film is seasonally set for a pre-Christmas release on November 2nd.
The Nutcracker and the Four Realms will model a similar plot to the classic ballet performance.
In fact, the movie will even feature Misty Copeland, legendary ballerina for the American Ballet Theatre.
Misty made history when she became the company's first female, African-American principal ballet dancer.
So don't worry! The new film will still incorporate professional, beautiful ballet dancing.
The film stars Mackenzie Foy as young Clara, Keira Knightley as the Sugar Plum Fairy, and Morgan Freeman as Drosselmeyer.
Other big names include Matthew Macfadyen, Richard E. Grant, Helen Mirren, and Jack Whitehall.
In the movie, Clara attends her godfather Drosselmeyer's annual holiday party, during which she disappears into a strange and mysterious parallel world.
The young girl encounters a soldier named Phillip, a gang of mice and the regents who preside over three Realms: Land of Snowflakes, Land of Flowers, and Land of Sweets.
Clara and Phillip must travel to the Fourth Realm, home to the tyrant Mother Ginger, to retrieve Clara's key and hopefully return harmony to the unstable world, according to IMDB.
What a fantastic cast to to bring one of our favourite, magical ballets to life! Check out the new trailer below:
We cannot wait to see the mystical movie. It will definitely be one for the whole family to watch.