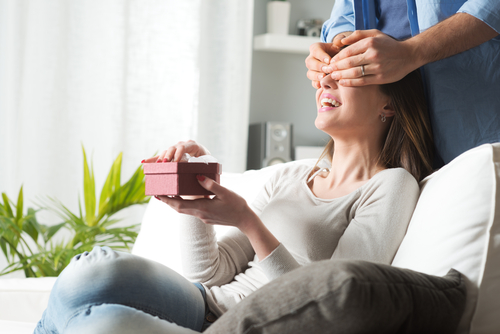 Running around after a toddler doesn't leave you with much energy or time to schedule in date night with your other half. However, make this Valentine's Day the day you and your significant remember why you fell in love with each other.
And with our top dates, even if you can't get a sitter, you'll be able to enjoy some much-needed romance.
Enjoy a movie night a home
Who says you need to go to the movies to enjoy a good film? Move the couch so that it is in front of the telly, pile it with pillows and blankets and stock up on popcorn, crisps and your favourite bottle of wine and enjoy your own movie night at home.
Go for a drive
If you can, organise to have a babysitter for a few hours and go out for a drive. If no one is available, go out for a drive with toddler in tow. Head to the country, pack a picnic and enjoy time together as a family. This beats a slushy romantic meal any day.
Enjoy the stars
Put your little one to bed, pop on the warmest clothes you have, open a bottle of your finest wine and head out to the garden where you can cuddle with your other half under a duvet while watching the stars. Very romantic.
Play a board game
Turn off the TV, put your little one down for the night and enjoy a little light-hearted competition with a board game marathon.
Day date
Organise a sitter for the afternoon and go out for a spot of lunch. It will be easier to get someone to watch your youngster during the day, and it will be nice to enjoy lunch or even a stroll in the park just you and your other half.
Play truth and dare
You don't need to be a teenager to enjoy a game of truth and dare. Seeing as it's Valentine's Day, keep the theme sexy and you are sure to have a good night. Just make sure your little one is asleep or staying in someone else's.