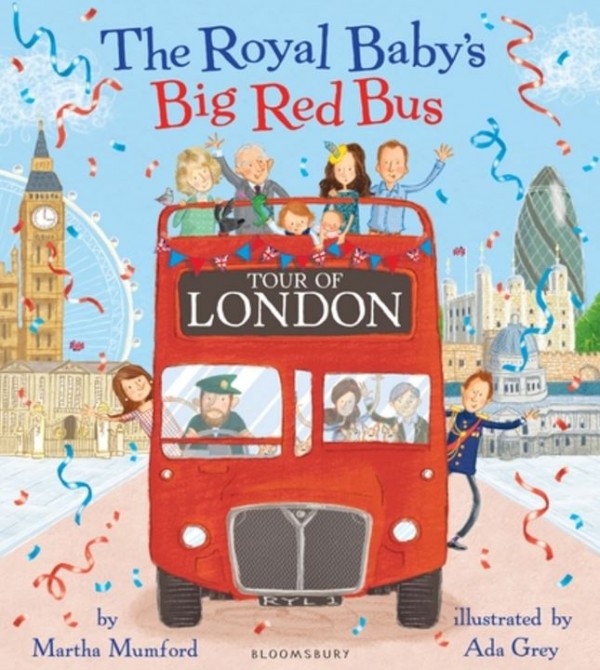 All aboard the Big Red Bus for a royally riotous tour of London; the perfect gift book for all London-loving visitors.
It's a beautiful day, and the Royal Family are sunning themselves in the Palace Gardens, but just as the babies are about to go asleep the Big Red Bus arrives to take them on a tour of London.
And there is SO much to see.
The family are hopping off at the Natural History Museum, London Zoo, The London Eye and Tower Bridge.
They even ride a water taxi to Greenwich, before it's finally time for - you've guessed it - a spot of shopping.
This is the fourth book in Martha's Royal Family series, which also includes Shhh! Don't Wake the Royal Baby!, Happy Birthday, Royal Baby! and Hooray! It's a New Royal Baby!
Illustrated by Ada Grey, the pictures are bright, colourful and fun, making it extremely appealing to young kids who are just developing a love of reading.
Published by Bloomsbury, it will be available from Thursday, 21st April 2016.