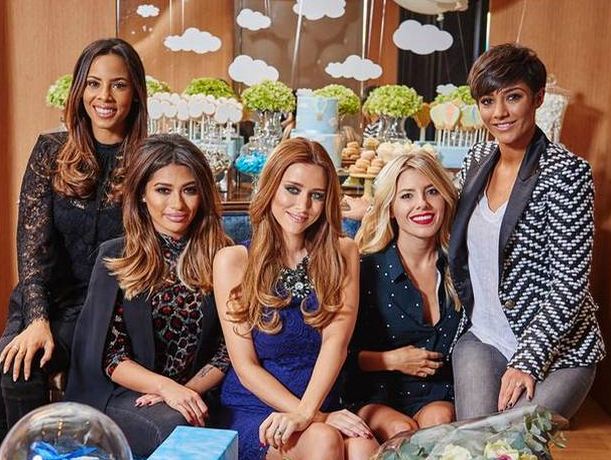 Beautiful mum-of-one Una Foden has been praised by her bandmates for her continued hard work and energetic performances despite being due to give birth next month!

As any mum-to-be knows, the last few weeks of a pregnancy can be utterly exhausting, but it seems like Una is doing her best to power on and continues to perform with the other four girls, Mollie, Vanessa, Frankie and Rochelle.

Speaking to Hello! magazine, proud friend and bandmate Vanessa White gushed about Una's stamina, saying: "We did a performance just the other week and Una wasn't even out of breath afterwards!"

When fellow band member and mum-of-one Frankie Bridge was asked if she had any plans to give her son Parker a little brother or sister, the 25-year-old singer was quick to praise Una in her response, saying: "If I did pregnancy like Una does, then definitely."

The happy fivesome celebrated the impending arrival by throwing a baby shower where they discussed the possibility that Una's son may follow in his dad Ben's footsteps and weigh over 11 lbs!

Unsure as to whether that would be the case, Una, who is mum to two-year-old Aoife, remarked: "Although we've been told our son's a good size, we're not anticipating he'll be a whopper like his dad."

We're certain the lovely Una will cope whatever the outcome and Vanessa is sure of the same, saying: "There's nothing she wouldn't do- she's like a warrior."

Wishing Una all the best for the rest of her pregnancy!