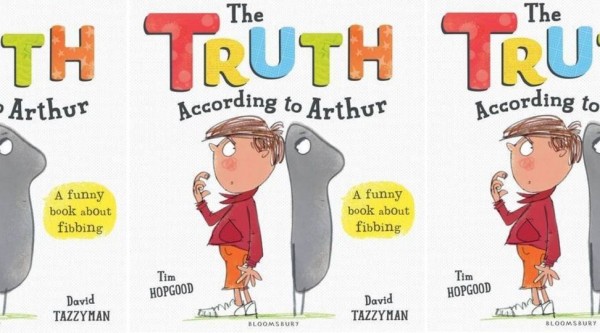 We all know it's wrong to lie, but that certainly doesn't mean we never ever tell a little porky.
But our kids are not allowed - that goes against house rules!
But how can you teach your child that lying is wrong and that The Truth will always prevail!
Well Tim Hopgood's new book might be a good place to start.
In The Truth According to Arthur, Arthur and The Truth are not the best of friends right now. Why?
Because Arthur did something that he shouldn't have - rode his big brother's bike - and accidently crashed it into his mum's car.
He knows he has done wrong but that doesn't mean he is going to tell the truth.
Will he bend it? Stretch it? Cover it up? Or hide it?
Well you'll only find out when you read The Truth According to Arthur!
Published by Bloomsbury, it will be available from Thursday, 30th June.
SHARE this awesome book!