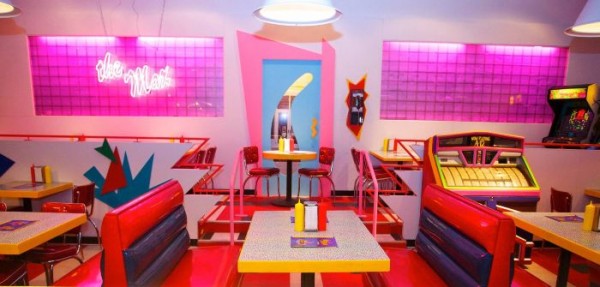 Nineties kids listen up!
A Saved By The Bell inspired diner has opened up in Chicago, and it looks INCREDIBLE.
Called "Saved By The Max", the restaurant is modelled after The Max, which was the iconic diner from the show.
Zack, Kelly, Jessie, Screech, Lisa and Slater all used to hang out in the retro American diner, and we loved it.
The Bayside inspired menu includes AC Sliders, Preppy BLT, Macaroni & Screech, Belding Fries and a Lisa Turtle Milkshake.
The diner holds weekly events including karaoke, photo booths, costume competitions, trivia and dance parties!
Anyone else have a sudden urge to move to Chicago?
SHARE if you would LOVE to eat here.