What's better than Christmas except Christmas movies?
To put on a good flick and gather the family together in front of the fire is pure bliss.
Throw in some yummy treats and mugs of hot choc and you have the dream winter afternoon.
However, there are so many movies to choose from and catering to the whole family can be difficult.
So we've tried to make it easier for you and put together a few feel-good films that you can all enjoy as one big happy family...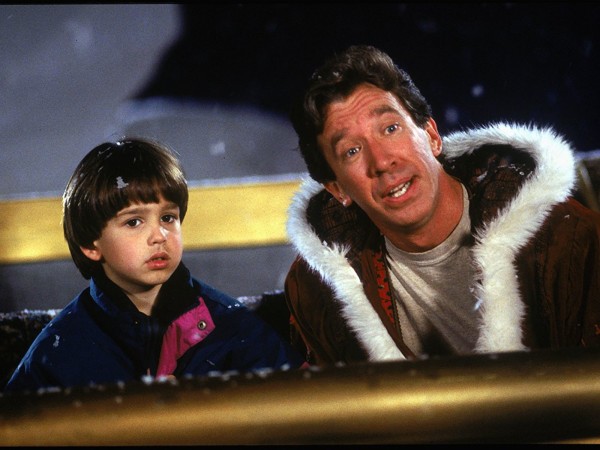 1. The Santa Clause, 1994
A dad minding his son on Christmas Eve accidentally kills the man in the red suit and has to step into his shoes, effective immediately.
The North Pole comes alive in this movie andTim Allen will make the whole family laugh as he juggles with his new role.
2. Elf, 2003
A modern-day classic, this is a sure-fire winner for the whole family because Buddy the Elf is just so sweet.
And don't forget, "The best way to spread Christmas cheer is singing for all to hear."
3. Jingle All The Way, 1996
So funny, so '90s and so perfect with Arnold Schwarzenegger as the frazzled dad who has left it until Christmas Eve to get his son's present - one that happens to be the year's most popular toy.
Cue a mad dash around the city, a race against another dad and lots of laughs - a good choice for kids who are superhero fans too.
4. It's A Wonderful Life, 1946
It might not seem like a choice for little ones and yes, a lot of it will go over their heads.
Try and get them to give it a chance as it will definitely become a family favourite if you do - an everyman learns life lessons against the backdrop of Christmas.
There won't be a dry eye in the house by the end.
5. The Polar Express, 2004
This film reminds us that seeing isn't always believing.
The kids will also be delighted by a steaming cup of hot chocolate delivering a song and a dance.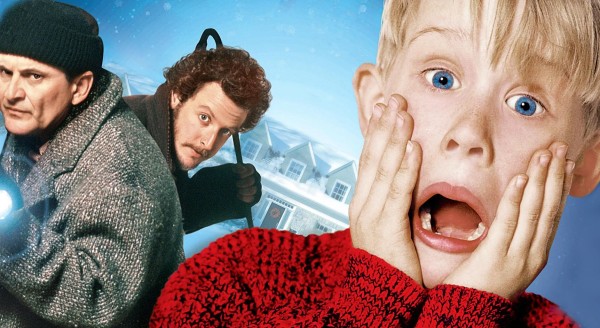 6. The Muppet Christmas Carol, 1992
It's good for your kids to watch this classic Christmas tale, featuring all their favourite Muppets like Kermit and Gonzo playing Dickens's characters.
Also - it's only available to watch on YouTube but A Muppet Family Christmas is such a great movie, especially for the under-10s to sit in front of and munch on their selection boxes.
7. Home Alone, 1990
It's hi-jinks and pranks galore as an eight-year-old outsmarts two bad guys - it's got everything you need for a Christmas movie.
8. Frozen, 2013
This Disney animation is a huge hit with the little ones so it its sure to be well received by all.
Everyone together now, "Let it goooo!"
9. Nativity!, 2009
A school nativity goes into over-drive when the school believes that a Hollywood producer is coming over to watch it.
Martin Freeman is fantastic as the teacher but everyone will love his energetic assistant, Mr. Bobby.
The Nativity songs are fabulous too.