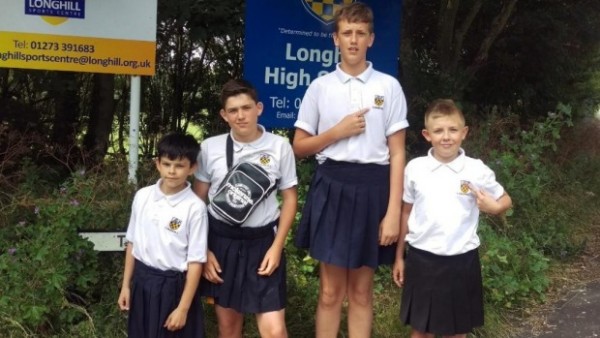 Having experienced a particular warm few months, a group of English students decided to wear shorts in order to keep cool.
The school were not happy with this, as it was against the rules of the establishment.
"I have high standards regarding uniform and in the warm weather, these high standards have been challenged by approximately two per cent of parents and students" said the head mistress.
Banned from wearing shorts, the boys were told to drink water to stay cool throughout the day.
HOWEVER, the next day arrived to school in skirts... yes SKIRTS.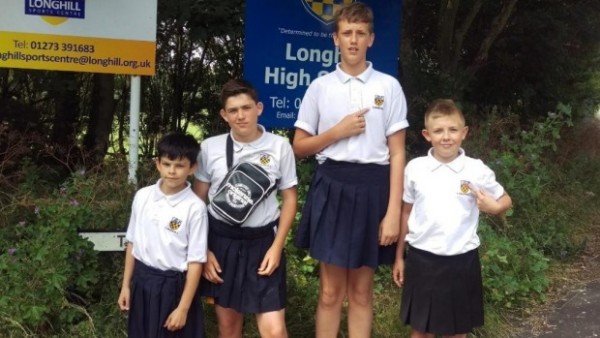 Protesting the fact that they were not allowed to wear shorts on hot days, the group of young boys went to their classes wearing knee length navy skirts.
The boys were permitted to keep the skirts on during the school week without any punishment.
The head teacher of Longhill High School in England said that the "students can choose to wear any part of the agreed school uniform."
SHARE if you applaud what these boys did!