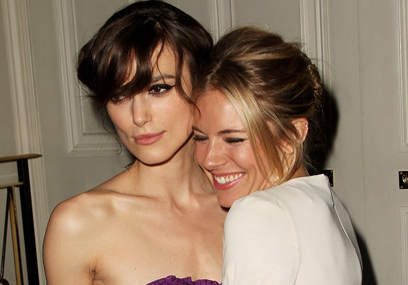 Actress, Keira Knightley has said in a recent interview that she wouldn't be keen on her future children pursuing a career in acting.
Keira talked about what it was like to grow up in the limelight and said if she ever had a daughter, she would discourage her from it completely.
"I would 150 million trillion percent be totally discouraging of (my daughter) doing anything like that. I think you need to be, actually, because if the kid is going to do that then they have to do it on their own."
The actress went on to say that the teenage years should be lived out in private.
"That's what that time of life is about, and we should do that privately - 1 million trillion zillion percent."
Keira Knightley married her partner, James Rightonin an intimate ceremony in France, last year.