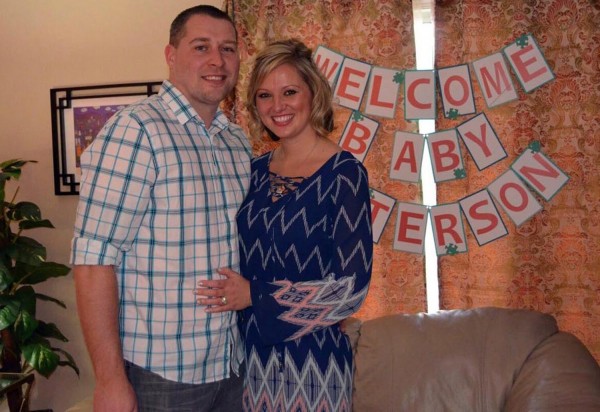 A couple who have been trying for a baby for six years decided to throw a baby shower – even though the woman wasn't pregnant.
Susan Peterson (31) and her husband Justin (33) from American invited family and friends from across the country to join in their celebrations.
The childhood sweethearts, who met 16 years ago, started trying for a baby six years ago.
But after three miscarriages and five failed IVF treatments, they turned to adoption and are currently waiting for a phone call letting them know that they have been matched with a baby.
Last month, they decided to throw a baby shower with the theme "the missing piece of the puzzle."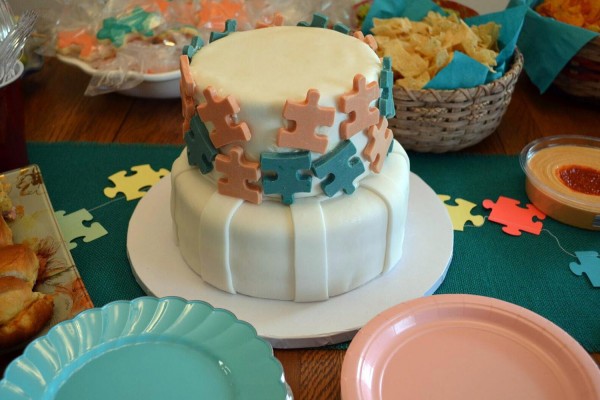 "I hadn't talked about the entire journey with everyone, so I took this as an opportunity to let everyone know that we were going through the adoption process and that we were having the shower to get ready for it – although we haven't been matched with a baby yet," said Susan, who came up with the idea.
"Everyone was supportive, they always have been. However, some of our friends were surprised when they got our invitation."
"They thought we'd found a match and got excited, but we explained that we just wanted to be prepared for if we suddenly got a baby."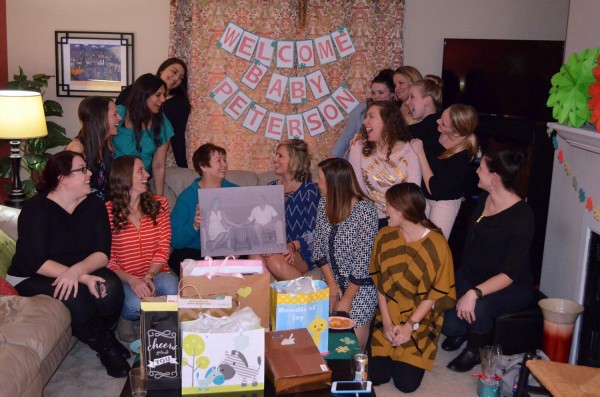 Her friend Kelsey organised the big day and hosted it at her home, where they had a two-tier white chocolate cake with puzzle pieces on the side of it.
And the couple will save one tier of the cake to eat on the day they find a match.
"She did a great job. She made cookies in the shape of puzzle pieces and she made us a canvas with a photo of us sat on chairs and an empty tiny chair in between us," Susan added.
The couple, who will have been married for 10 years in August, began IVF treatment in 2013 after Susan kept failing to get pregnant.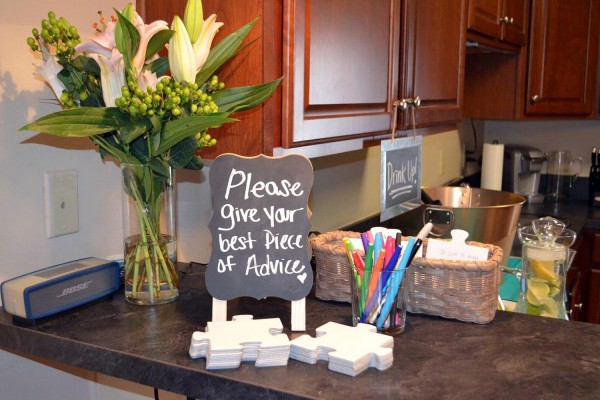 Susan said: "We were really excited when we started IVF. We were young and healthy and thought it would work."
But after repeatedly enduring the negative sign on pregnancy test, they decided to go down a different route.
"We couldn't take it anymore emotionally and decided something needed to change."
"At that point, we really needed a family. It didn't matter how we got that anymore. We feel it's only a matter of time until we have our baby."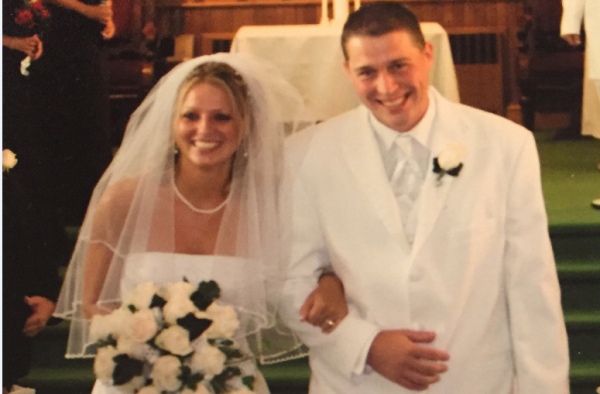 SHARE if you think this is just adorable.