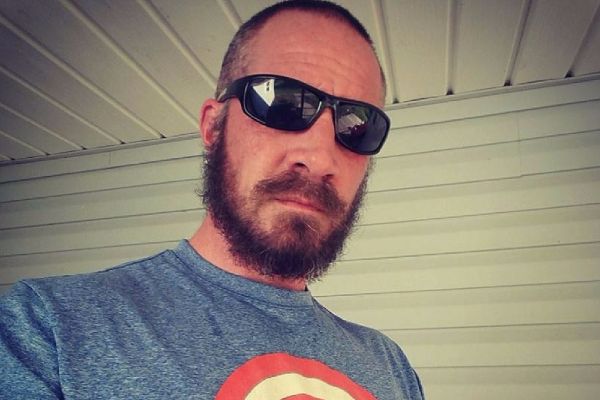 When it comes to the topic of daughters growing up and dating, many dads can be very protective of their girls.
We've all seen or heard dads sending ominous warnings and threats involving firearms to would-be suitors of their daughters.
Back in the day, there was even an entire TV show which took its premise from the concept of a strict dad who was uncomfortable with his daughters dating (8 Simple Rules for Dating my Teenager Daughter).
However, while dad Jeff Warren Welch may look like a tough guy, he only has one rule for dating his daughters.
The dad, who has three daughters simply stated: "You'll have to ask my daughters what their rules are.
"I'm not raising my little girls to be the kind of women who need their daddy to act like a creepy possessive badass in order for them to be treated with respect.
He continued: "You will respect them and if you don't, I promise they won't need my help in putting you back in your place. Good luck pumpkin".
We think this is an incredible and empowering statement and it's wonderful that the dad-of-three trusts his daughters to make their own decisions about dating.
His post went viral on Facebook with over 17K shares and over two thousand reactions.
"Refreshing variation on the usual imaginary father-boyfriend spiel", one dad wrote while a woman commented: "Don't think I've ever agreed with anything on Facebook so much".
The witty dad describes himself, saying: "I lift heavy bro... but I wear yoga pants with puppy dogs and kitty cats on them while I do it. I use the F-word like a comma, and I enjoy long walks on the beach".
Best of all? He's also proud to be a feminist and wants to empower his three young daughters as much as possible.
In a follow-up post, Jeff thanked followers for their support, explaining why that post means so much to him.
"I want my daughters to feel empowered to be who they are, and if that means the mission field, or a housewife with kids or whatever fulfills them, THAT is the life I want for them.
"Happiness doesn't look the same for all of us, not for men or women and all I want is for them to be happy.
"Whatever that looks like, I will completely support them and that's what being a feminist means to me", he concluded.