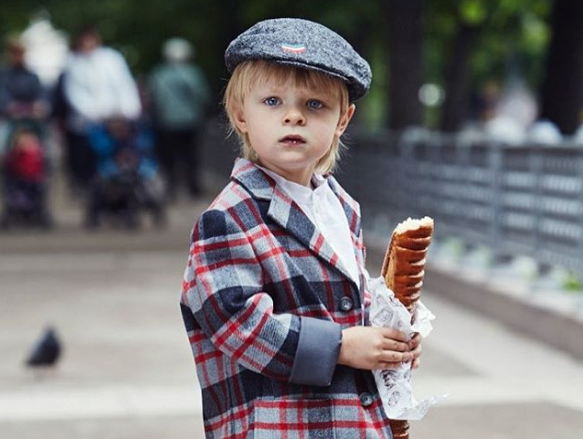 Meet Gnom Gnomich, the world's youngest diva!
Little Gnom Gnomich, whose real name is Alexander Plushenko, is the son son of World Champion figure skater Evgeni Plushenko and Yana Rudkovskaya.
The three-year-old is also a model, and a strong-minded businessman (boy).
The toddler released a video on his Instagram account warning his mum that he no longer wants to be photographed for free!
The blonde cutie announced that he will require at least three gifts to participate in a photo-shoot due to the fact that it's "a lot of responsibility".
We like his style!
The video has attracted a lot of attention, from people who support this toddlers business savvy mind-set.
One fan of the mini-model wrote: "Well done! You said it very right, who would work for free?"
We expect that Gnom has many, many gifts in his bright future.
SHARE if this story gave you a giggle!