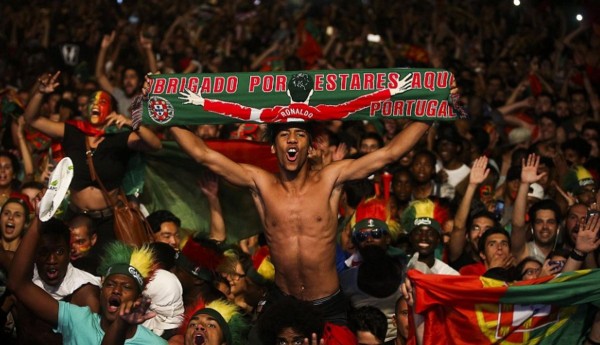 Portugal shocked us all by beating host team France 1-0 last night with an extra-time goal.
Naturally, the French were devastated, players and fans alike.
This guy was particularly cut up by the result, and was holding his head in his hands, crying his heart out, when something truly wonderful happened.
A little Portuguese supporter approached him and shook his hand to make him feel better. The French fan then kissed him on the head and went to walk off. But the little boy followed him and the man was so touched that he couldn't resist giving the little dude a hug.
Aww! How beautiful to see a little boy spreading the love amidst the awful riots.
SHARE if this made your heart melt.