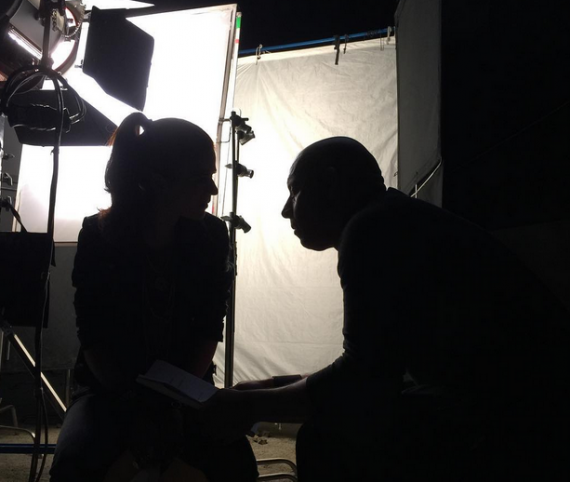 There's no denying that these kids inherited their mum's model looks!
Cindy Crawford has posted a photo of her 14-year-old son, Presley and 11-year-old daughter Kaia. The siblings showed off their best poses in a sweet photo, and they are simply the image of their famous mum.
The proud mum posted the photo to her Instagram account last night, where many have been commenting on how similar the siblings look to their famous mum.
It looks as if son Presley has even inherited Cindy's trademark beauty spot.
Kaia has already taken after her mum's footsteps into the fashion world, starring in a Young Versace campaign last year.
However, following this, Cindy announced that her daughter would be holding off on modelling until she got older: "At this point, she's too young to pursue a career. There aren't even a handful of jobs for a ten-year-old girl."