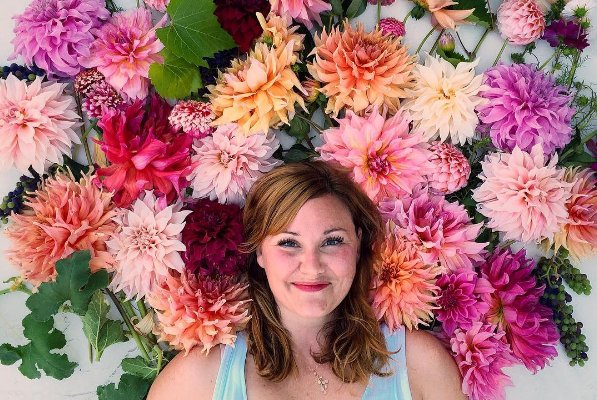 Bridget Beth Collins is a botanical artist and mum to three young boys, who transforms flower petals, leaves and other natural materials into beautiful works of art.
Beth has a very popular Instagram account, where she displays her gorgeous artworks to her 196,000 followers.
Speaking to BuzzFeed, Beth said that she was inspired to make her creations when she saw orange petals that looked like a goldfish.
"Soon it started feeling like I could create things with flowers that I could never achieve with paint" she said.
"I've been so surprised by the creatures that leap out of the plants, birds especially. It doesn't take much to create feathers with petals, and they look so real."
Beth collects sprigs and flowers in her own garden, and also while out on various nature walks.
Some of her more complicated creations can take hours to make, with others only taking a few moments.
Beth has gained a very impressive following on social media, and has also released a book of all her beautiful creations.
SHARE if these put a smile on your face.