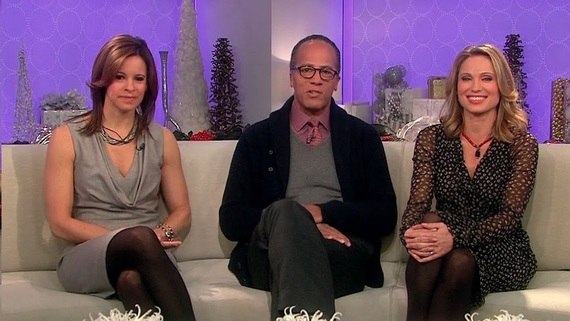 There must be something is the water in NBC's Today Show headquarters.
Both Savannah Guthrie and Carson Daly each welcomed a new baby to their families in the last week, and now the host of the weekend edition Jenna Wolfe has announced that she's expecting a new arrival.
This is the second child for Jenna and her partner Stephanie Gosk, who also works at NBC as a news correspondent.
The couple are delighted at their growing family, and have posted excitedly on both their Twitter accounts as well as making the big announced on the Today Show.
Their first child, Harper, just turned one yesterday. Jenna shared a picture of her daughter celebrating with her first ever cake with the caption:
"Guess who had birthday cake for first time today!! Guess who now wants birthday cake for every meal!!"