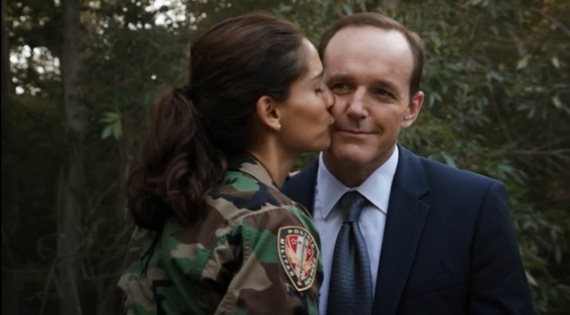 Known for her roles in Agents of S.H.I.E.L.D.
and the modern reboot of Dallas
, actress Leonor Varela has revealed on Instagram that she is pregnant.
This is Leonor's second baby with her partner, producer Lucas Akoskin. The couple's son Matteo was born in 2012.
The 41-year-old actress is best known for her role as Marta Del Sol on the 2012 reincarnation of Dallas, but has also appeared in Arrested Development, Stargate Atlantis and in films such as Cleopatra, Man in the Iron Mask and Blade II. She has also appeared in many roles in her home country of Chile.
Leonor also announced that she is expecting a baby girl, writing in Spanish that "Matteo will have a little sister! Very happy to share this wonderful news with pcs !!"