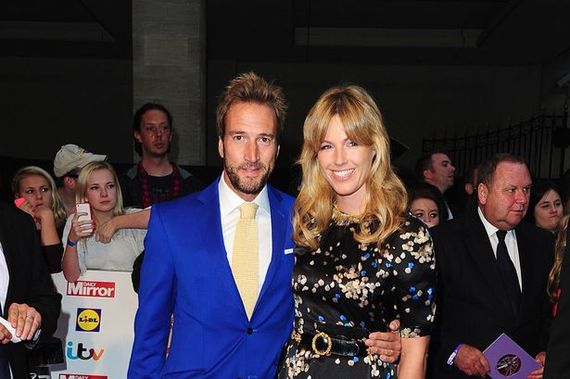 Tragic news today as TV presenter Ben Fogle and his wife Marina have lost their baby at 32 weeks.
A spokesperson for the couple said: "Tragically Marina and Ben Fogle have lost their precious baby at 32 weeks gestation. Marina is still in hospital."
"They are obviously devastated and would appreciate their privacy at this terrible time. They thank you for your understanding."
This was the third baby for Ben and Marina. The couple met when Ben was walking his dog in Hyde Park in London, and were married in 2006. They have a son, Ludo, born in 2009, and a daughter Iona born in 2011.
The couple had previously experienced a miscarriage before the birth of their son Ludo.
Ben is best known for his presenting work, starring in adventure and endurance style reality and documentary shows.
He first came into the public eye in 200 when he was marooned on a Scottish island for a year for the reality show Castaway.
He also presents programmes examining country life, appearing on BBC's Countryfile for many years, and currently presents the ITV series Countrywise.