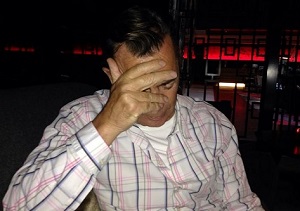 Dragon's Den star and entrepreneur Duncan Bannatyne has lashed out at presenter Jeff Brazier, accusing him of 'abandoning' his son.
In a bitter Twitter feud that played out last night, Jeff initially contacted Duncan to lodge complaints about one of the businessman's gyms.
Father-of-two Jeff explained how he had brought his 11-year-old son Bobby to the gym with him one morning this week, with Bobby proceeding to sit on a couch and wait for his dad to finish his training.
However, when Jeff returned a few days later with Bobby, the child was refused entry due to the gym's strict no under-16s policy.
An angry Jeff challenged Duncan over the incident, tweeting: "I have a two complaints to make against your gym in Thurrock. Misled on membership fee & unclear on child policies…Get kids up & out at 6:30am so I can train before work - refused entry to gym because of U'16 policy. That's fair but why was it ok yesterday?"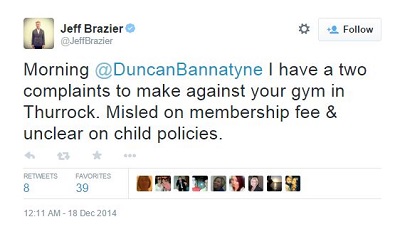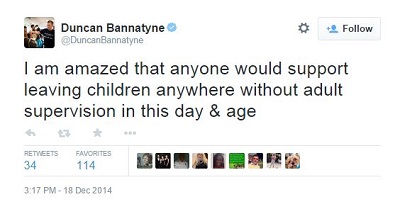 Duncan, clearly outraged by Jeff's very public confrontation, hit back: "You want to leave your young children alone with no adult supervision? ...There is not a gym in this country that you can join for £24, take your kids & abandon them in the lounge."
With the pair proceeding to exchange a series of heated tweets, Jeff went on to criticise Duncan for slamming his parenting skills.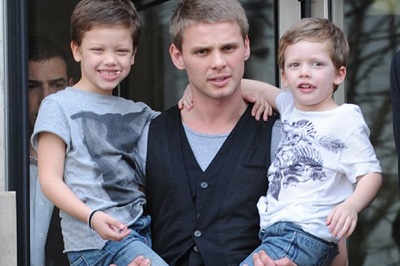 "You've questioned my parenting instead of responding responsibly to a paying customer's concern," said the father-of-two.
What do you think of Duncan's comments?