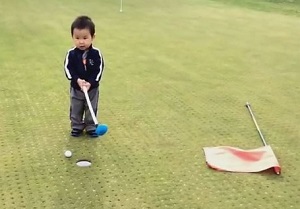 Mums and dads reading this will probably be able to relate to the scene in the video below.
This two-year-old little boy named Peter is quite the golfing fan, and for one so young, he certainly shows quite the talent.
With such a love for his sport, you can imagine just how frustrated he got when he missed a shot.
Well, you don't need to imagine it, because his very amused father captured the entire thing on camera.
If this is how he reacts at this age, we predict Peter to be quite the competitive player in the future!
Check out the video below.