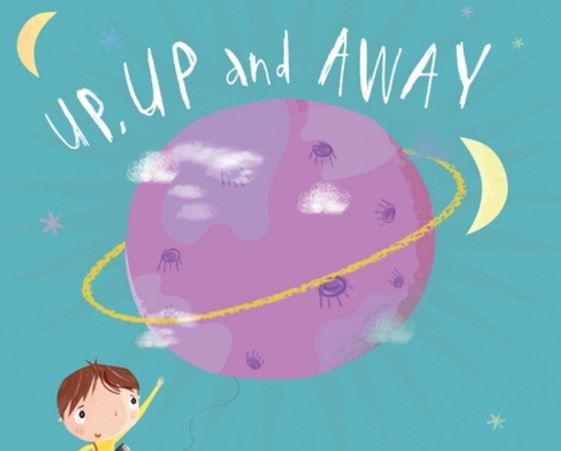 Tom McLaughlin is the author and illustrator of the fabulous books The Story Machine and The Cloudspotter, and his new book, Up, Up and Away does not disappoint.
This heartwarning story is about learning that sometimes you have to let go of the things that you love, while teaching you the very important lesson of caring for the planet.
In the story, a young boy called Orson, who loves making things decided that he would make an entire planet - his greatest challenge of all.
To complete his quest he gathered together a cup full of rocks, a splosh of water, a few chunks of metal and space - everyone knows you need a lot of empty space for a planet.
Finally, he went about creating his very own Big Bang, something that was a lot easier than he had initially thought.
It is only after creating his planet does Orson realise just how much he needs to do to care for it, until it gets so big the young boy has to let it go.
This wonderful story shows off Tom's incredible talent for drawing and storytelling while teaching kids that sometimes you have to let go of the things you love the most.
Published by Bloomsbury, it will be available from Thursday, 14th July.
SHARE this wonderful book.