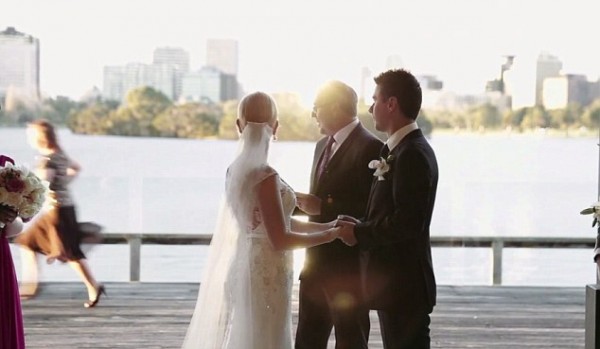 Getting cold feet before your big day is not unusual.
But it's usually either the bride or the groom that does the runner, not the flower girl!
Not so in this case.
Tom and Katie Quirk were in the middle of exchanging vows in Melbourne's Albert Park when little Chloe made the dash, and the gas moment was caught on camera.
"All I saw was this flash of white all of a sudden in my peripheral vision," Katie told the Daily Mail.
Hot on her heels was Katie's sister-in-law, trying in vain to stop the child in her tracks.
While Katie wasn't expecting to be upstaged by the flower girl, she's delighted that it made her big day so memorable.
"It will go down as probably one of the funniest moments anyone we know has witnessed at a wedding," she said, adding that little Chloe thinks it's hilarious herself!
Watch the epic moment below.
SHARE if this made you laugh out loud.