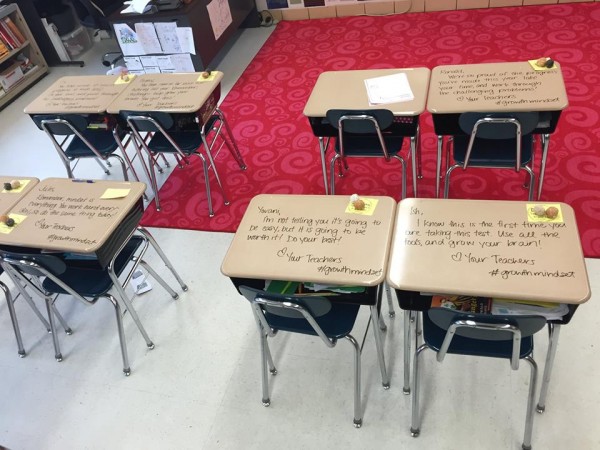 How amazing is this teacher?
Knowing that her pupils (aged 10-11) were stressed during exam time, Chandni Langford from Woodbury Public School in New Jersey decided to help them out.
How? With inspirational quotes graffitied on their desks!
"To motivate her 5th grade kids, Mrs. Langford prepared inspirational, growth-mindset messages for every one of her students," the school district wrote when sharing photos of the classroom on Facebook.
"Each personalised note was written in dry erase marker on students' desks so they could be cleaned up."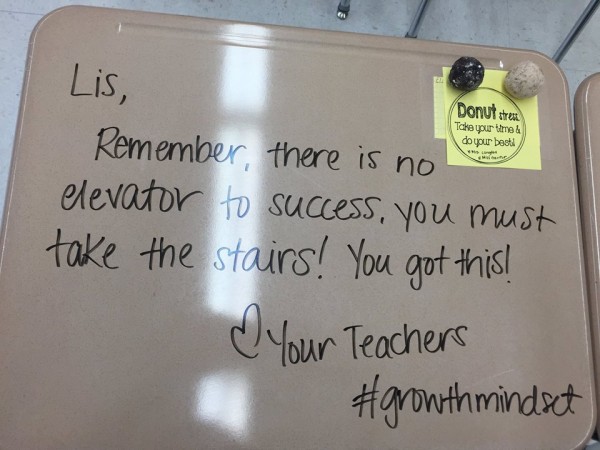 Chandni, who said she wanted to "relax and encourage" the kids, used the hashtag #growthmindset and signed each desk from "your teachers."
"Remember, there is no elevator to success, you must take the stairs! You got this!" one of the quotes read.
Another desk had a quote that read: "Learning is your superpower! Remember, never stop trying and never stop growing your brain."
Since being uploaded to Facebook last week, the photos have been shared over 19,000 times.
As you can imagine, the messages went down a storm.
"Why weren't you my teacher?," commented one child online. "I love you for this. You deserve an award and more teachers should model this approach."
You can see more of the messages by clicking below.
SHARE if these warmed your heart.