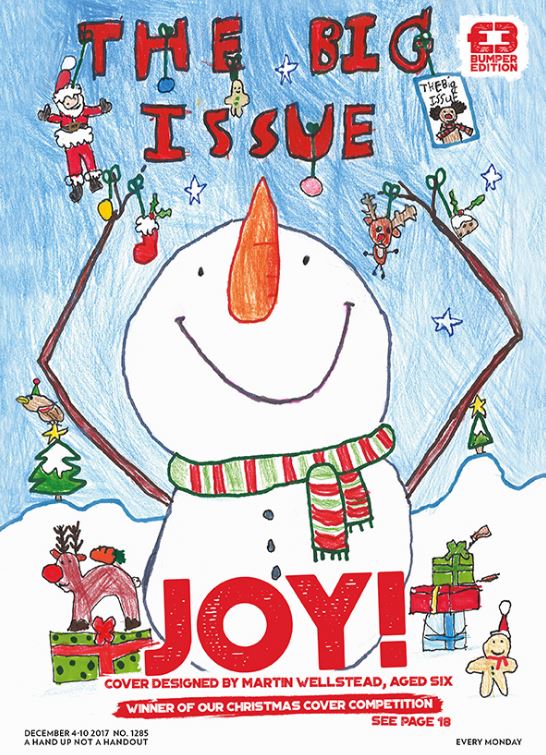 The young age of just 6-years-old, Martin Wellstead is one of the youngest winners of the annual The Big Issue Christmas cover competition.
Featuring a beaming snowman, the picture is simply entitled "Joy".
JOY!

Congratulations to six-year-old Martin Wellstead, from Wimborne, Dorset – winner of our 2017 Christmas cover competition. Martin's wonderful design will grace our cover from Monday (December 4).

Read more ➡️ https://t.co/Hs6uxP5DwG pic.twitter.com/oPbBr5ZGAo

— The Big Issue (@BigIssue) 1 December 2017
Competition was tough with over 1,000 different entries. The little artist was delighted to have won the contest:
"It's amazing to win the competition!" he told the magazine. "I looked at last year's winner and the winner from the year before, before deciding what to draw and I thought that you guys needed a snowman so that is what I wanted to give you this year. It took me about three hours to draw my cover."
Martin continued to say that he's "really interested in art" and likes drawing "Power Rangers, Batman and Michael Jackson."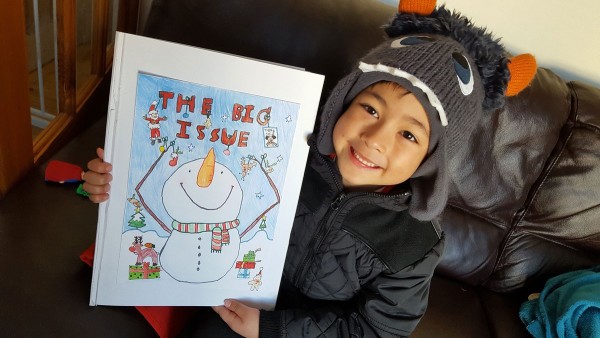 The boy's family was also very proud of his achievement. Father, Matthew, told The Big Issue that:
"Martin was thrilled to win. He spent a long time after school adding extra details to it whilst listening to Christmas music! We hope the readers enjoy the picture and that it helps with the sales."
Big Issue editor, Paul McNamee, said;"It lifts your spirits and makes you smile, simply and honestly. That feels very timely right now!"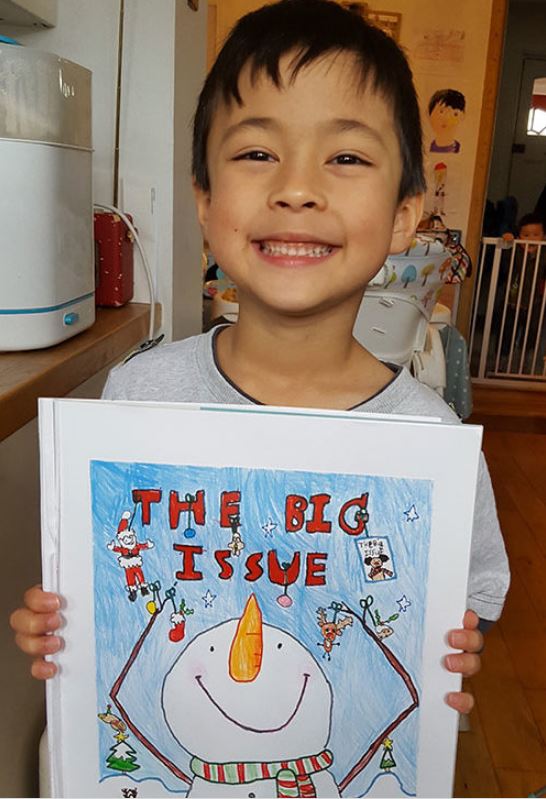 The Big Issue is sold across the U.K. and Ireland by homeless or vulnerably housed people, with the Christmas cover being released today, 4th of December.