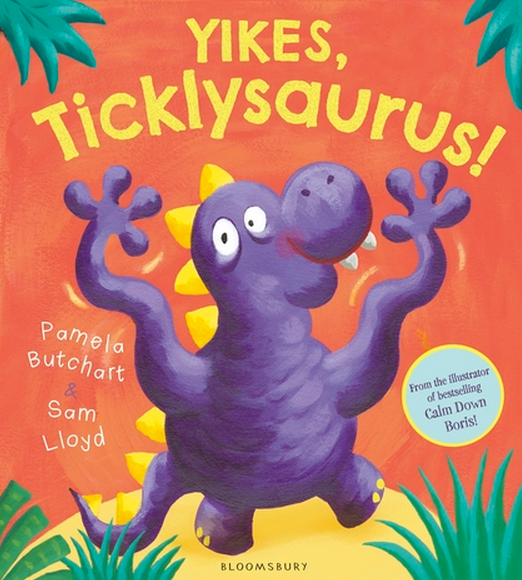 "Up jumped Ticklysaurus and gave his arms a wiggle. 'Quick run, it's time for tickle chase – I'll make you dinos giggle"
Sometimes it can get a little boring being a dinosaur and hanging out around the swamp all day, but not when Ticklysaurus is around. But there's someone who doesn't like being tickled at all – is Tickly brave enough to tickle a T-Rex?
Join Tickly and his friends as they dash, crash, splish, splash, wiggle and giggle in this prehistoric side-splitter of a picture book.
With its gentle rhyming flow and fun, colourful illustrations, this book is an absolute delight and your little one is sure to ask for it again and again.
If you're looking for a book that interacts and engages with the reader, then this is for you - prepare for a few tickles from your little one though!
Pamela Butchart is the author of the Blue Peter Award-winning The Spy who Loved School Dinners and Never Tickle a Tiger, which is shortlisted for the Independent Booksellers Award 2015. Yikes, Ticklysaurus! is the third in the series from Pamela and bestselling illustrator Sam Lloyd.
Published by Bloomsbury, it is available from 30th July 2015.